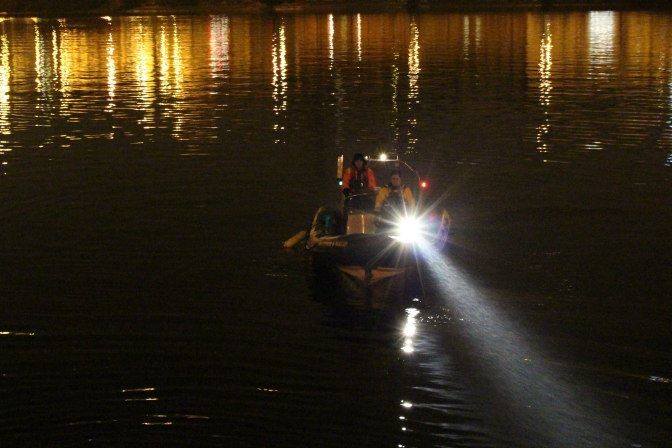 THE BRAVE volunteers from Foyle Search and Rescue are to be praised for saving another life in the early hours of this morning.
While the public in Derry was sleeping, FSR teams, supported by the police, fire and ambulance service were busy at the River Foyle rescuing another person who was in distress.
The individual is now in hospital receiving treatment.
FSR say: "At 05:37 am on Friday 16/8/19, Foyle Search & Rescues Pager Team were tasked by the Police Service of Northern Ireland to reports that a person was observed over the railings riverside.
"While responding FSR's Incident Commander was updated via radio that the person had entered the water, PSNI Crews arriving on scene deployed a Lifebuoy and Swiftwater trained volunteers were diverted to the location.
"On arrival an FSR Swiftwater Technician connected to shore by a tethered line was cleared to enter the water to effect a successful rescue, being returned to shore by PSNI & FSR personnel.
"The Person was immediately assessed on land by an EMT and EFR from FSR & treatment administered then handed into the care of Northern Ireland Ambulance Service Paramedics prior to further assessment & transfer to hospital.
"Appreciation to the members of the PSNI on scene, CCTV, NIAS and NIFRS who responded."
Well done to all involved.
Tags: