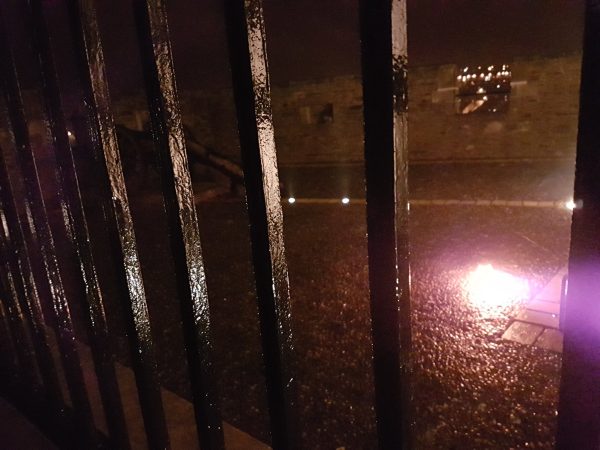 SDLP Derry Councillor John Boyle has said that disorder in the city which entered its third night with petrol bombs, paint bombs and other missiles thrown must come to an end.
Cllr Boyle, who represents the Moor area, urged young people to think about the consequences of their actions for the city, for their neighbours and for themselves.
Police were attacked on Monday night with 24 petrol bombs and six paint bombs by a mob of up 40 teenagers around Derry's Walls.
It was the third night of rioting in the area.
Said the former Mayor of Derry City and Strabane District Council: "People in Derry want to live their lives in peace, free from harassment and violence.
"The scenes that we've witnessed for three consecutive nights are a violation of the wishes of the vast majority here and it has to stop.
"There is no justification for petrol bombs, paint bombs and attacks on the police.
"Tensions have been running high over the course of the last few days and it's important that we all work intensively to address that.
"There are sinister elements within this city manipulating, controlling and exploiting vulnerable young people. They have to be challenged by all of us.
"I am urging young people who have been caught up in the violence, please stop. Please think about how your actions impact your neighbours, our city and ultimately, the consequences that it will have for your future when you're caught.
"People in this city understand how riotous, anti-community activity can quickly turn to tragedy.
"It isn't worth it.
"I would also appeal to parents to speak to their children about the impact of violence on this city. Let them know that we don't want to go back to those days," added Cllr Boyle
Tags: