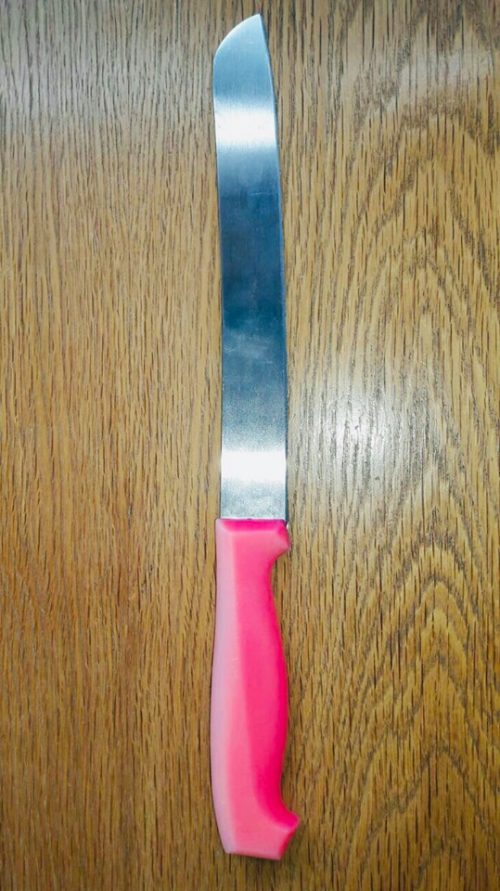 POLICE have helped reduce the level of harm on the streets of Derry after seizing this large knife from a male.
The weapon was seized on Wednesday during patrols by the police's Reducing Offender Unit and other neighbourhood patrols.
PSNI Foyle say on its Facebook page: "It's been a busy day for the Reducing Offender Unit #ROU in the City Centre.
"First of all a young boy stole an 'emergency hammer' from a Bus and then went on to smash a phone box window with it.
"ROU were just ahead of Ballyarnett NPT 👮🏻‍♂️ in catching the guy on Foyle Street. Which lead to him being arrested by Ballyarnett NPT for Theft and Criminal Damage.
"Not an hour later ROU were at it again but this time they apprehended a male on Foyle Street with a large kitchen knife.
"The Officers showed great courage and restraint by arresting the male without injury.
"Instances like this can sometimes warrant Police drawing their firearm and huge risks to Officers and the public.
"Thankfully that's a weapon off the street and two suspects feeling the weight of the law."
Tags: