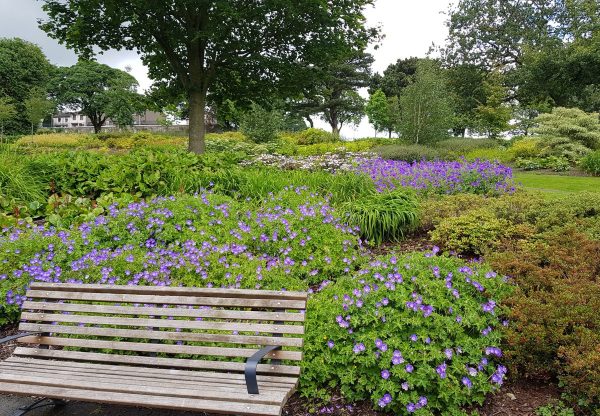 SDLP Councillor for Foyleside Shauna Cusack is encouraging the public to spare ten seconds to vote for their favourite 'People's Park' in the upcoming National Lottery Hertitage section awards.
Said Cllr: "The National Lottery is celebrating its 25th Birthday Awards and looking to find their favourite projects and people by way of a National Vote.
"The Organsiation sees the Awards as a great way of celebrating the ordinary people doing extraordinary things.
"According to the National the winners in each of the categories could gain £10,000 towards their local project as well as appear on a BBC One awards show in November.
"I was privileged to follow, and at times help progress this project through its many financial, logistical and aspirational highs and lows.
"The work and dedication of local voluntary groups, the community, elected reps and particularly council staff with funders working in partnership, was an incredible achievement.
"I believe this should be very much celebrated and winning this award would help do that.
"I remember the constant struggle for funds so an extra £10,000 for the area, will always find a home.
"I would ask the public take just ten seconds and cast their vote on the National Lottery Awards page and and on the link titled Heritage."
See www.lotterygoodcauses.org.uk/awards
Tags: