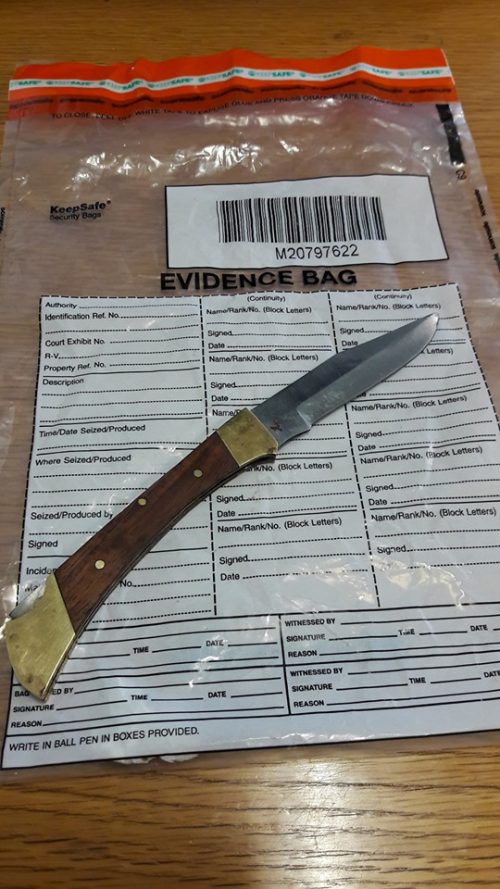 THIS is the knife which has been taken off the streets of Derry by police.
PSNI Foyle say: "One of our city centre cycle officers on patrol investigating suspicious behaviour searched a male in the city centre and removed a knife from him.
"The male was under the influence of drink and drugs and is currently in police custody.
"He will be interviewed in relation to possession of a knife when sober."
Tags: