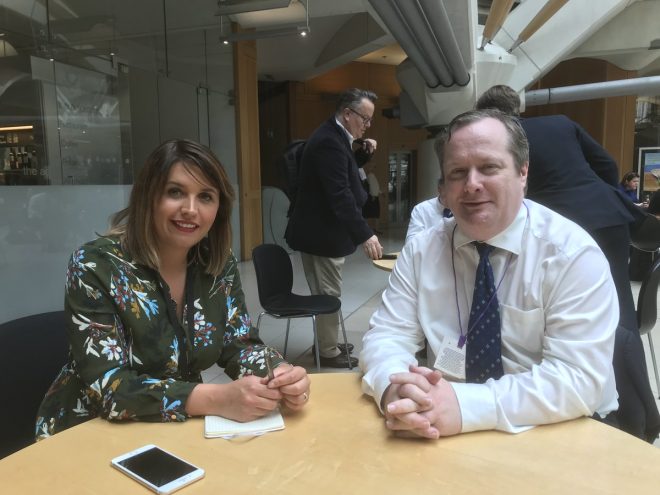 SINN Féin's Elisha McCallion met with officials from BT at Westminster on Wednesday to discuss concerns over the future of the company's operation in Derry.
Up to 300 jobs are at risk at BT in Derry as the company plans a huge re-organisation of the company across the UK and the North of Ireland.
BT has already said that the Belfast operation is secure but gave no details about the future of its offices in Derry and also Enniskillen.
Said the Foyle MP: "I met with representatives from BT at Westminster to discuss fears for the future of jobs after recent announcements on potential closures.
"In Derry, BT employ around 300 people in well-paid jobs with many employees being there a long time.
"It is a well-established employer in the city, and I made it clear that if these jobs were to be lost it would be a major blow to our economy.
"The company recognised at Wednesday's meeting that Derry is a high-performing centre within the BT network and said the recent announcement is not part of a job reduction strategy.
"The plans for the development of our economy are based around connectivity and improved skills in partnership between companies and the university and regional college.
"I made it clear that BT would have a key role to play in the growth of our economy locally.
"I have also invited the company to the city to meet key stakeholders and see where they could fit in to those plans in the future," added the former Mayor of Derry.
Tags: