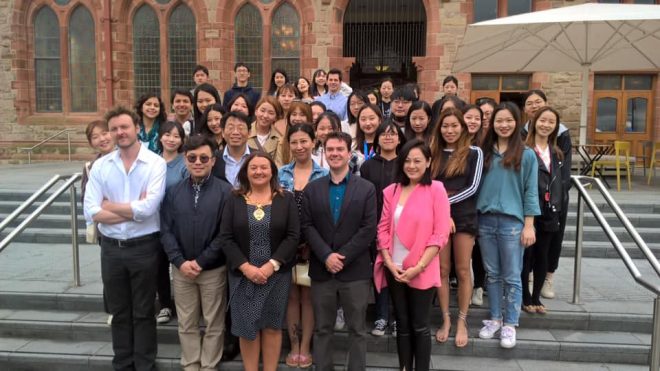 THE Walled City Music team has welcomed 35 young piano students from across the world to the Ulster University Magee for a unique and exciting brand new piano festival and competition.
Festival Director and Derry-born pianist Cathal Breslin will lead a team of 5 international artists and tutors to study with the young pianists in a focused learning environment, promoting the pursuit of musical excellence through masterclasses, lectures, recitals and concerts, culminating in a competition on Wednesday 10 July.
International Festival Artists include Chih-Long Hu (Professor of Piano at The University of Tennessee in Knoxville and former Artistic Director of the New York International Piano Festival), Chu-Feng Huang (Masters graduate from the Juilliard School in New York and Artistic Director of the Ameri-China International Music Association), Eric Zuber (recipient of major prizes from ten of the world's most prestigious international piano competitions and Guest Lecturer at the Peabody Institute of the John Hopkins University), Pei-Chun Liao (Young Star of the National Concert Hall, Taiwan, and Assistant Professor on the Piano Faculty at the University of Taipei) and Xiaofeng Wu (Elite Piano Faculty of Nanjing University School of Music, China and one of the most reputable pianists of his generation).
Festival Director Cathal Breslin commented: "I am so excited to launch the first Walled City Music International Piano Festival in my home city of Derry!
"We have just celebrated the 10th anniversary of the Walled City Music Festival in March of this year, and it is amazing to create and add something new and innovative that we can look back on in 10 years from now.
"We have a wonderful group of 5 international Festival Artists, some of the world's most renowned pianists, who will perform and teach 35 talented young pianists from China, Korea, Taiwan, United States, Costa Rica and Colombia.
"There will be a jam-packed schedule, including all-day masterclasses, lunchtime concerts and variety concerts every evening, with fun works for solo piano, 2 pianos, 4 hands, 6 hands and 8 hands.
"It is rare to have a chance to see 4 pianists on stage performing at the same time!
"To close the festival, we have an International Piano Competition, where the 40 young pianists will compete for prizes.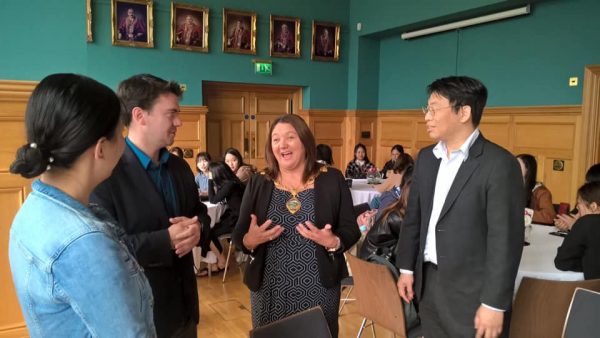 "All events are open to the public so please join us in welcoming our international Festival Artists and these 35 talented young pianists to the city in July!"
The Walled City Music International Piano Festival and Competition will take place at the Magee campus.
For more information visit www.wcmpiano.com
Tags: