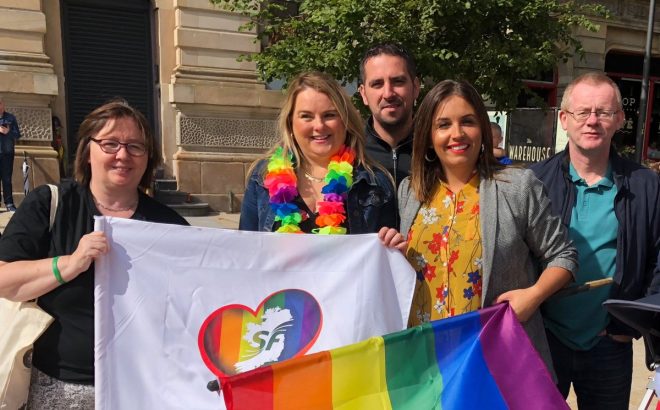 SINN Féin's Elisha McCallion has said that rights delayed are rights denied and there is now a political imperative to ensure that all citizens are afforded rights and equality, regardless of where they live on these islands.
Said the Foyle MP: "Marriage equality, like Irish language rights, victims and women's rights should be addressed by the Assembly.
"They have not been because rights have been repeatedly vetoed by the DUP, enabled by the British Government.
"It was inevitable that the British Government's failure to defend basic rights available everywhere else on these islands would be confronted.
"This was the message coming out of Westminster on Tuesday.
"Rights delayed are rights denied and the obvious political imperative now is to ensure that all citizens are afforded rights and equality, regardless of where they live on these islands."
Tags: