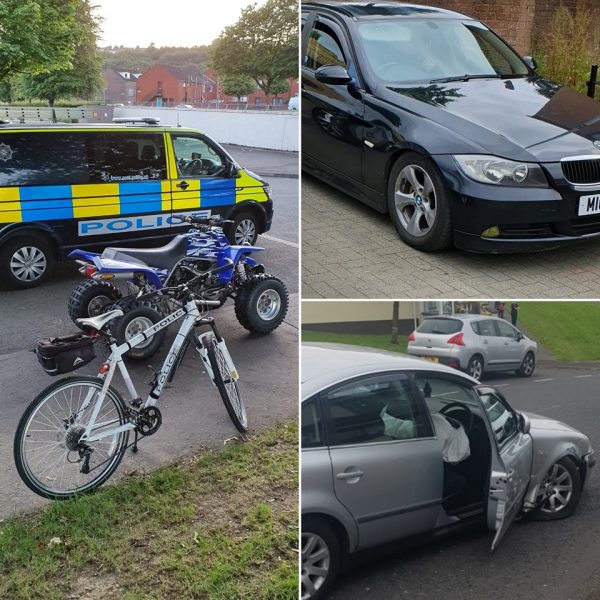 POLICE in Derry say following concerns raised by the public officers have seized 'three death vehicles" and recovered quantities of Class A drugs as part of the crackdown.
As a result four people have been charged to Derry Magistrates' Court.
PSNI Foyle say on its Facebook page: "Lots of residents have been complaining to the Bogside, Brandywell and the Fountain Neighbourhood Team about "death drivers".
"It's therefore only right that we let you know what we are doing about it.
"In the last few days we've seized these three "death driving vehicles" 🚙 🏍 🚗
"We also found Class A & C drugs in one of the cars with more Class A seized on a follow up House Search.
"That's four people Charged to Court, 1 reported to the PPS and one issued a Caution for Public Order Offences."
Tags: