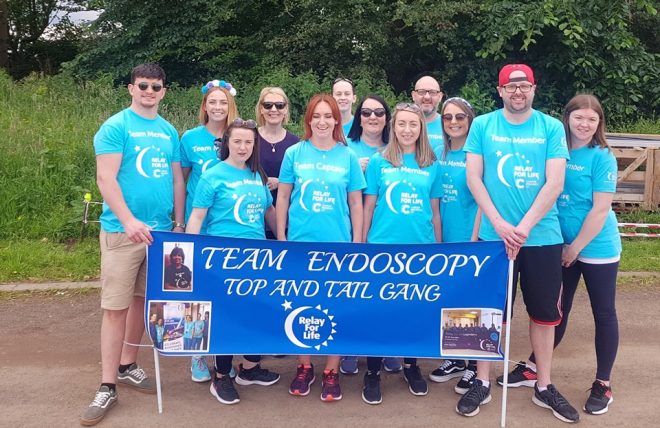 STAFF at Derry's Altnagelvin Hospital have helped raise over £6,000 for bowel cancer awareness.
The Western Trust say: "Our Endoscopy Team in Altnagelvin Hospital took part in the Cancer Research UK Relay for Life over the weekend in St Columb's Park, Derry/ to raise funds for and awareness of bowel cancer
"As health professionals we see first hand the devastation a cancer diagnosis can cause.
"In our personal lives many of us have lived with that same devastation.
"Our Endoscopy staff too part in this relay for all the patients who have come into contact with our service in the past and all the patients who will be unlucky enough to cross our paths in the future.
"For those of us whose families have and still are battling cancer and those of us bravely fighting and beating cancer every day.
"To date, the team have raised £6,160!"
Tags: