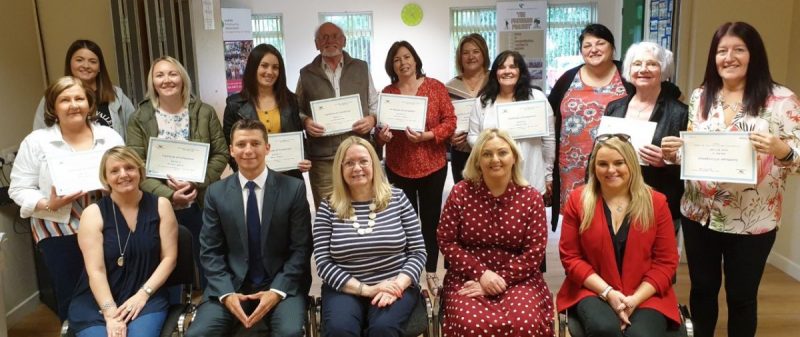 SINN Féin Foyle MLA Karen Mullan has congratulated those who completed a basic sign language course.
She was speaking after attending the Foyle Sign Language Community celebration event at Leafair Community Association with programme participants on the completion of their Basic Sign Language course.
The party's Education spokesperson said: "It is vitally important that the uptake on sign language courses continues to increase as the benefits of having this skill will benefit the community, both deaf and hearing.
"The more people learning sign language the more accessible a community and what it has to offer becomes for the deaf community and the more empowered they become.
"I would call on all Government Departments to work together to provide funding in schools, colleges and communities for sign language courses.
"I want to commend staff and volunteers at Foyle Sign Language and the Leafair Community Association for providing this course and the work they do to support the deaf community."Sinn
Tags: