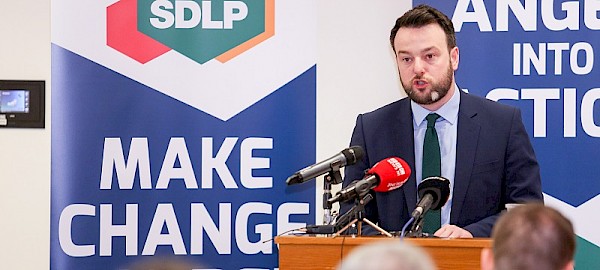 SDLP Leader Colum Eastwood has welcomed confirmation from the Irish Government that they will draft legislation for a Presidential voting rights referendum that would extend the right to vote to all Irish citizens.
The Foyle MLA said: "We welcome the decision of the Irish Government to press ahead with plans for a Presidential Voting Rights referendum in October.
"The SDLP has been campaigning for years for all Irish citizens to be given the opportunity to play a fuller role in the life of the nation.
"It's absolutely right that the first step is the ability to vote for our President.
"This is an issue of inclusivity and sending a message to Irish citizens, whether they're in Dublin, Derry or Dubai, that their contribution to Ireland and to the reputation of the Irish state and Irish people is valued.
"The Office of the President doesn't just represent those who live in 26 counties, it is a symbol to Irish people across the world and it's right that we all have a say in electing it's holder.
"The SDLP will campaign hard with voices across the island and across the world to deliver a strong Yes vote in the Autumn," he added.
Tags: