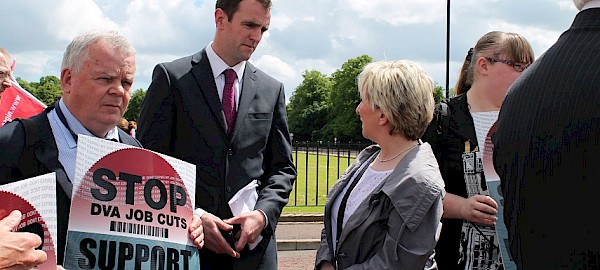 SDLP Environment Spokesperson John Dallat MLA has said that figures published by DAERA today reveal the need for a step change in our efforts to tackle greenhouse gas emissions.
The Greenhouse Gas statistical bulletin shows that the North of Ireland had reduced emissions by less than England, Wales and Scotland.
Said the East Derry MLA: "The Greenhouse Gas bulletin published today makes for stark reading.
"The North of Ireland continues to have emissions heavy agriculture and transport sectors, accounting for almost 10 million tonnes of CO2 equivalent production in 2017.
"More worrying, however, is that while others have lowered their emissions in these areas since 1990, ours have increased.
"Climate change is the seismic challenge facing communities across the world right now.
"We have less than 12 years to avoid catastrophic global temperature rises that will lead to unavoidable climate breakdown.
"That means urgent action is needed.
"The SDLP has called for a robust Climate Change Act for the North of Ireland with tough targets for emissions reductions.
"We need to pull our weight when it comes to enhancing green infrastructure, investing in clean public transport and preparing carbon-intensive industries for a green revolution," he added.
Tags: