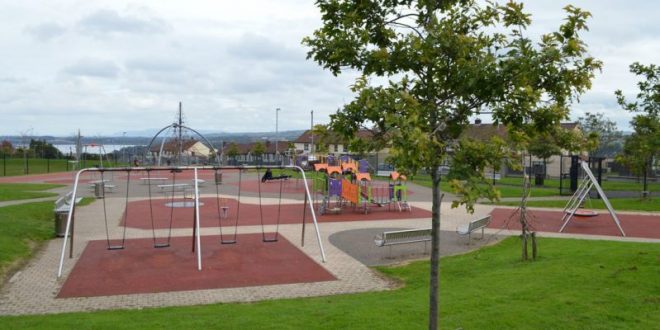 THE SDLP's Moor councillor John Boyle has welcomed repairs to broken park equipment at Bishop's Field and the removal of burnt debris outside Holy Child Primary School.
Said Cllr Boyle: "I had received a number of complaints from residents within Creggan regarding burnt palettes and debris located at the laneway outside Holy Child Primary School, as well as a broken toddler swing at Bishop's Field Play Park.
"I subsequently contacted DCSDC to address these issues as a matter of urgency, given the potential for injury of children walking to school or playing in the area.
"I am pleased that Council have agreed to take immediate action on both matters and must be commended for their swift response.
"Alongside party activist, Cathy Breslin, we have also raised the need for a small clean-up of the Melmore Gardens area of Creggan and hope to receive confirmation on this soon," he added.
Tags: