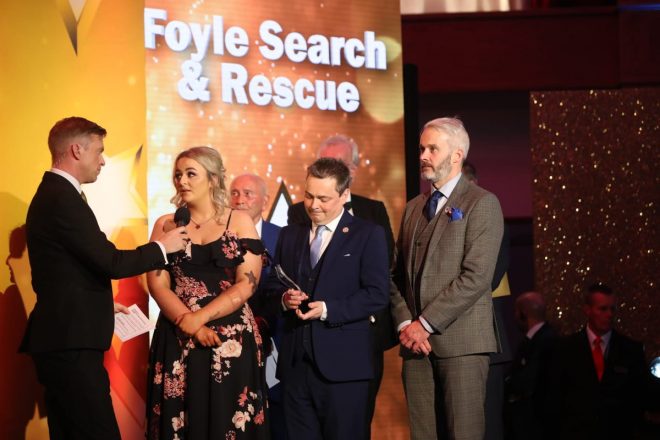 THE unsung heroes of Foyle Search & Rescue picked up a top award last night at Sunday Life's Spirit of Northern Ireland Awards.
The ceremony was held at the Titanic Belfast to celebrate those who carry out selfless actions to help others in distress and need.
And there is no better group of people than the volunteers of Foyle Search & Rescue who patrol the waters of the Foyle River and the surrounding pathways 24 hours a day, 365 days of the year.
Last night, FSR picked up the 999 Hero Award sponsored by Crash Services NI.
The award was presented by Crash Services CEO Jonathan McKeown, Blame Game host Tim McGarry and comedy legend Tommy Cannon.
FSR tweeted: "We won.
"Omg! We are buzzing."
And it was not the only award for the city last night.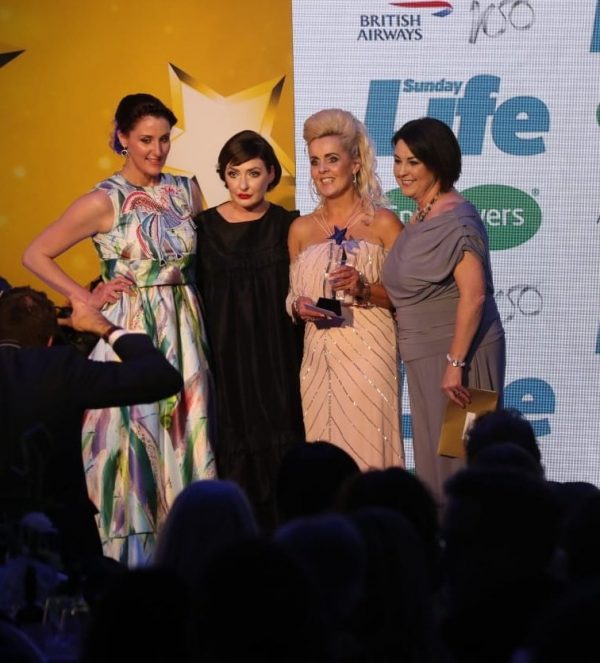 This year's Charity Champion, sponsored by British Airways went to Donna-Maria Logue from Derry.
Handing it over are BA's Brenda Morgan MBE and Derry Girls stars Bronagh Waugh and Kathy Kiera Clark.
Foyle Search & Rescues first volunteers started patrolling the banks of the River Foyle in 1993 in response to a total of 28 lives sadly lost.
Since then they have saved 380 lives and prevented 3,329 suicides.
Sadly, the FSR volunteers were not able to save everyone and were involved in the recovery of bodies from the River Foyle "enabling closure for the Families concerned".
The city of Derry is indebted to all your sterling and selfless work these past 26 years in all weathers, at all times of the day and night.
Congratulations and well done to FSR for on winning the 999 Hero Award.
We applaud you all!
Tags: