The Centra Run Together series is designed to encourage people of all ages and abilities to adopt an active lifestyle and get up and run together in a series of free 5K runs across the North of Ireland.
The event is an integral part of Centra's Live Well platform, which helps people to make healthier food and lifestyle choices.
Runners are encouraged to enter the race in pairs, motivating families to participate together, whilst raising vital funds for Action Cancer – you can run, jog or walk with a friend, kids or even the dog.
Everyone that takes part will receive a free T-shirt, bespoke Centra Run Together medal, a free lunch and tasty samples courtesy of Deep RiverRock, Müller, Alpro, Fridge Raiders and Fulfil, with race packs being made available at Centra Buncrana Road.
Participating in this year's series are family David, Sandra and Aaron Kerr, previous participants in the Walled City Marathon.
Known locally as 'Team Kerr', parents David and Sandra are regularly spotted attending races across Northern Ireland whilst pushing their son Aaron, who has complex needs, in a custom-built wheelchair.
For the family, running together has become a way of life.
Dad David Kerr said: "We're really looking forward to taking part in this year's Run Together series.
"Running has opened a whole new avenue for us. We are full-time carers and look after Aaron 24/7.
"To have running as a release is fantastic for all of us and it has become our social life.
"Aaron is a different boy than he used to be. He is at his happiest with the wind in his hair and the sun on his face.
"He has friends that he sees at every event, his confidence has grown, his health has improved, and we are visiting places as a family that we would never get the chance to visit in the day chair."
Building on the success of the initiative over the last three years, this year's Run Together series hopes to make an even bigger impact with the addition of a more challenging 10K race at Ormeau Park, Belfast.
This new and exciting 10K event will act as a big finale, ending the series on a high during Centra's annual fundraising week in October.
For this final event, a small entry fee will apply to both the 5K and 10K races, with 100% of the fee donated to Action Cancer.
It is hoped that this event will raise over £20,000 for the charity, as Centra edges closer to its major £3million fundraising target.
This year alone, Centra's fundraising has contributed to 4,339 breast screenings, with 222 of these being referred for further tests.
The funds have also allowed the Health Action Programme to visit 163 schools across the North of Ireland, reaching 9387 pupils.
The programme is designed to improve knowledge of health and encourage pupils at nursery, primary and secondary school levels to take ownership of their lifestyle choices.
Commenting on the series, Jennifer Morton, Centra brand manager, said: "The Centra Run Together series has established itself as a popular part of our Live Well initiative.
"Our evening race in Derry has always been a popular event, and we are looking forward to returning for a fourth year.
"As always, our aim is to encourage as many people to get up, get active and embrace the community spirit of the series, whether they are a frequent runner or a first-timer.
"Once again, we are delighted to have Deep RiverRock back on board as our title sponsor. With their help, we look forward to building on the success of previous years and raising even more money for Action Cancer in 2019."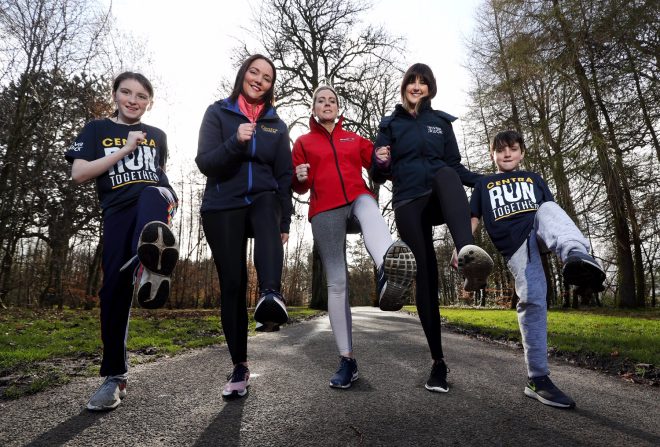 Orla McKenna from Deep RiverRock said: "On behalf of Deep RiverRock, a much loved locally sourced water from the North of Ireland, we're are delighted to be involved in the Run Together series once again this year.
"Deep RiverRock's 'Thirst For Better' platform is about connecting people in their collective pursuits, and fostering great community spirit; a message that resonates perfectly with Centra's Live Well campaign.
"We look forward to supporting those new and seasoned runners to come together and have some fun, while getting active."
For further information and details of how to register visit www.centra.co.uk/runtogether or the Centra Facebook page, www.facebook.com/CentraNI
Tags:
WITH marathon fever alive in the city, local convenience retailer Centra has issued a final call to the people Derry and beyond, encouraging everyone to put their best foot forward and sign up for the third regional 5K race of the series at Queen's Quay in the city next Wednesday, June 12.