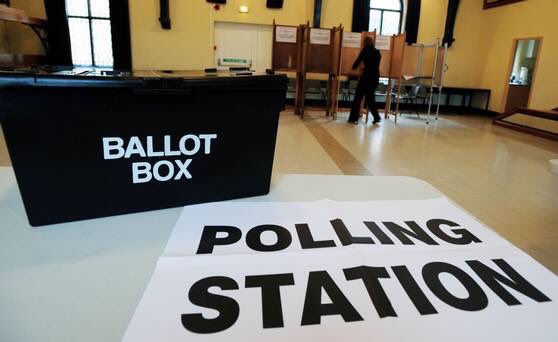 VOTERS across the North of Ireland are going to the polls on Thursday to decide who should represent them in the European Parliament.
Eleven candidates are competing to become one of the region's three members of the European Parliament (MEPs) in Brussels and Strasbourg.
Polling stations opened at 7 am and will close at 10 pm in the proportional representation election.
A total of 1,278,951 people are eligible to vote in Northern Ireland.
Sinn Fein's Martina Anderson and the DUP's Diane Dodds are expected to retain their seats in Strasbourg.
But it will a close fight between the SDLP's Colum Eastwood, Naomia Long of the Alliance Party and Danny Kennedy of the UUP for the third remaining seat.
According to the LucidTalk opinion poll, Mr Eastwood looks favourite to take the third seat.
He has fought his campaign on taking back John Hume's seat, saying he wants to wreck Brexit and keep the North of Ireland in Europe.
But there could be a repeat of the local council elections earlier this month when parties like Alliance and the Greens garnered public support for the middle ground policies.
The election, which happens every five years in EU countries, uses the single transferable vote (STV) system, in which voters rank candidates by numerical preference.
Voters should mark their ballot with 1, 2, 3 and so on and can indicate as many or as few preferences as they want.
Candidates are then elected according to the share of the vote they receive.
Voters have to be aged at least 18 and on the electoral register to vote in Northern Ireland.
The deadline to register for the election has passed so anyone who has not already registered cannot take part.
Polling cards are not required to vote but voters will be asked for some proof of identity. These will be accepted:
The photographic part of a UK, Irish or European Economic Area (EEA) driving licence (provisional licences accepted)
A UK, Irish or EU passport
An Electoral Identity Card
A Translink Senior SmartPass
A Translink 60+ SmartPass
A Translink War Disablement SmartPass
A Translink Registered Blind SmartPass
Tags: