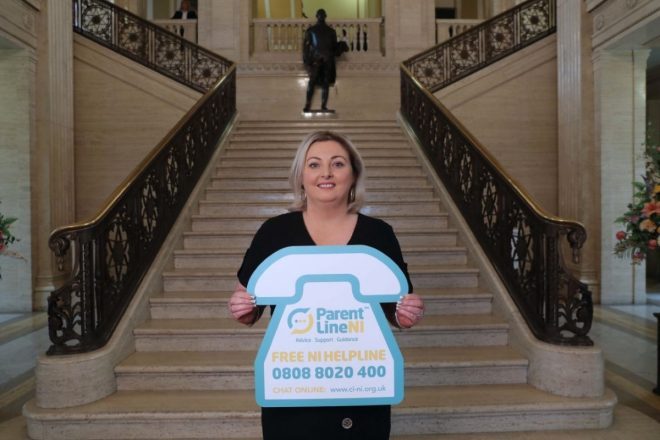 SINN Féin's Karen Mullan says she is seeking to raise awareness for Parentline on Mental Health Awareness week.
The Foyle MLA said: "I was happy to support the services of Parentline along with fellow Sinn Féin MLAs this week.
"Parentline will provide a much needed support network for parents, carers and family members throughout the North, it is an incredibly professional service which positively promotes and helps families wellbeing.
"It is clear to be seen that the background work has been done which shows the need for such a service for families who feel they are under pressure and have nowhere to turn to."
The Sinn Fein Education spokesperson added: "Parents can struggle financially, emotionally and socially when their children are at school, it is important that these parents have an avenue to turn to if they ever feel like they need some guidance, motivation or confidence.
"I would encourage any parent struggling to avail of this service that a confidential listening ear can make all the difference.
"The service is open Monday to Thursday from 9am – 9pm, Friday 9am – 5pm, Saturday from 9am – 1pm and you can call free on 0808 8020 400 or chat online at www.ci-ni.org.uk
Tags: