In a Daily Mirror report about the worst dressed, the 32-year-old's pink dress was described as "not the most flattering".
The article was initially picked up by a Twitter user who condemned the newspaper for "contributing to the persistent degradation of women".
Nicola responded with: "I look smokin', sorry 'bout it."
Lots of people have defended and supported the star who plays Clare in the hit Derry Girls comedy series which will be back next year for a third series.
Coronation Street's Sally Ann Matthews, who plays Jenny Bradley, accused the report's writer of "earning a living from commenting on what women look like".
BBC Sport presenter Gabby Logan said the Mirror "got it wrong on so many levels" while Nicola's Derry Girls co-star Bronagh Waugh, who plays Erin, said her colleague is a "queen" and "looks class."
She also told the newspaper to "get in the bin".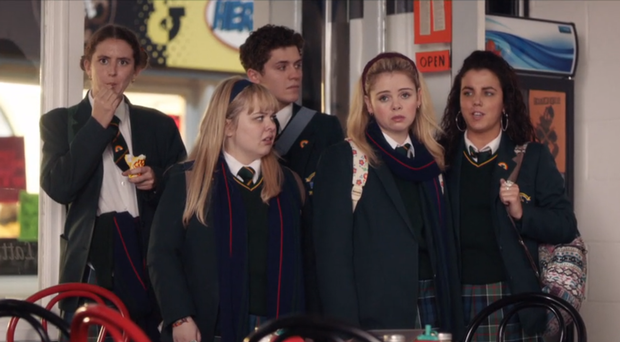 The worst-dressed article also included I'm A Celebrity Extra Camp host Scarlett Moffatt.
"Usually Scarlett pulls out all the stops to look stylish but her dotty design that left one shoulder bare, was not one of her better efforts," it said.
Previously Scarlett has spoken out about "constantly being attacked" over her appearance.
Tags:
DERRY Girls star Nicola Coughlan has responded to a comment criticising the way she looked at the Bafta TV Awards on Sunday night.