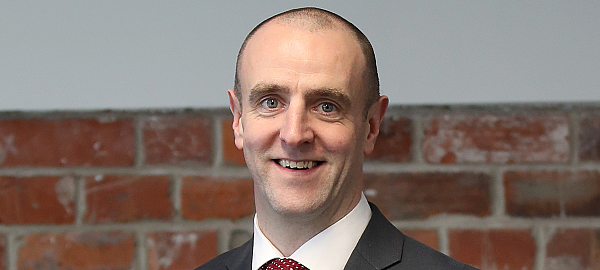 SDLP Health Spokesperson Mark H Durkan has said health ministers and civil servants have 'failed to take seriously' numerous warnings regarding the nurses' pay crisis here.
His comments echo those of the Director of the Royal College of Nursing (RCN) in Northern Ireland, Pat Cullen who has this week declared a crisis in the profession, which she agreed has been exacerbated by the disparity in pay between here and the rest of the UK.
Nurses in the North of Ireland are much less than their colleagues across the Irish Sea.
And it is estimated that there are currently 2,500 vacancies in the North for nurses.
The Foyle MLA said: "It is unforgivable that successive health ministers and civil servants have failed to heed warning after warning to the point of crisis.
"This was not an unforeseen circumstance but a crisis which has been rapidly unfolding within our health service in recent years.
"I have demanded action on numerous occasions regarding the nurses pay crisis and unsustainable agency spending, as have the RCN and other health professionals.
"To ignore those innumerable warnings is nothing short of wilful negligence. The fact that nurses are now forced to contemplate strike action proves just how desperate their plight is- and proves how desperately it needs fixed.
"The shocking reality remains that our health service is currently operating under a 12% shortfall in the workforce. Undoubtedly, this shortfall has exacerbated existent issues including lengthy waiting lists and difficulties accessing services.
"Our agency bill stands at an all-time high; money which would be better invested in our nursing staff whose pay continues to lag far behind their counterparts elsewhere in the UK.
"As pressure on acute services in our hospitals increases and as hard pressed staff are asked to deliver better results with fewer resources, it is outrageous that their selfless passion continues to be punished with a bad deal.
"Our nurses constantly go above and beyond the line of duty, working themselves to the point of exhaustion to cover the ever growing number of gaps in the service.
"This issue has been allowed to escalate to the point of crisis and has now spiralled into a public safety concern- that is entirely unacceptable.
"The delivery of effective healthcare is reliant on the delivery of decent working conditions for nurses and pay packets reflective of their invaluable service. We must demand better for a workforce who have dedicated their lives to the care of others.
"As a devolved matter, this crisis demands ministerial action in order to progress- our nurses deserve better than political paralysis.
"Action is needed and needed now!" added Mr Durkan,
Tags: