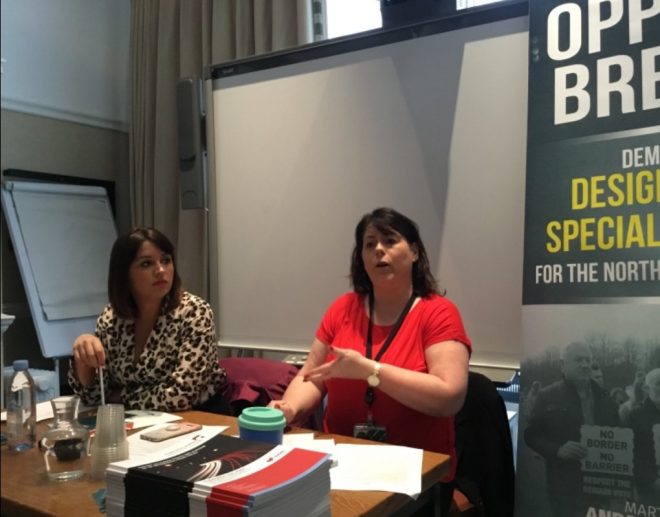 SINN Féin's Elisha McCallion has said that the only way to avoid a crash out Brexit is to implement the Withdrawal Agreement.
She was speaking as British Prime Minister Theresa May is due to meet Labour opposition leader Jeremy Corbyn to see whether there is common ground to break the Brexit deadlock before the April 12 deadline set by the European Union.
The Foyle MP said: "We are now nine days away from a potential crash-out Brexit and it is clear the British government and Parliament has no plan, no strategy and no clue what it is doing.
"Theresa May had said she will ask for an extension but it cannot be an extension for no reason.
"The British Parliament cannot continue to keep talking to itself about fantasy options that aren't on the table.
"The only way to avoid a crash out is the Withdrawal Agreement.
"That is not open for renegotiation. The DUP and British parliament need to realise this," she added.
Tags: