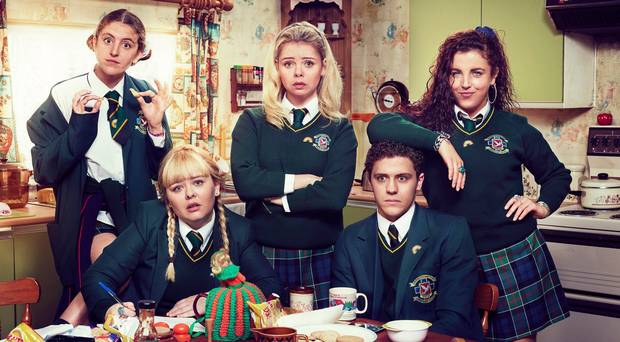 DERRY Girls has received a nomination at the BAFTA TV awards.
It is a huge achievement Lisa McGee, the Derry-born writer and creator of the hit Channel 4 series.
When she heard the news off the BAFTA nomination this morning, Lisa tweeted just one word: "Yay!"
Derry Girls will be up against Sally4Ever, Mum and Stath Lets Flats, for best scripted comedy.
The main BAFTA Television Awards will be handed out on 12 May at the Royal Festival Hall in London and the ceremony will be shown on BBC One.
The Bafta TV Craft Awards recognise behind-the-scenes achievements and will be presented separately on 28 April.
The BAFTA nomination is the latest recognition for Derry Girls after its first series was screened last year to critical acclaim.
Recently the cast and crew of Derry Girls picked up the Royal Television Society's (RTS) Scripted Comedy award.
RTS said that the "skilful, special and truthful" Channel 4 comedy won the award for combining "super-smart writing with outstanding acting".
Since debuting last year the show has gone on to become a massive success, with the Series 2 premiere becoming Channel 4's highest rated comedy since 2007.
In 2018 the programme won the Radio Times Comedy Champion award and the Irish Film Television Award (IFTA) for Best Comedy.
Creator Lisa McGee won the IFTA award for Best Writer – Comedy/Soap.
And earlier this month was named best comedy at the Broadcasting Press Guild (BPG) Awards in London.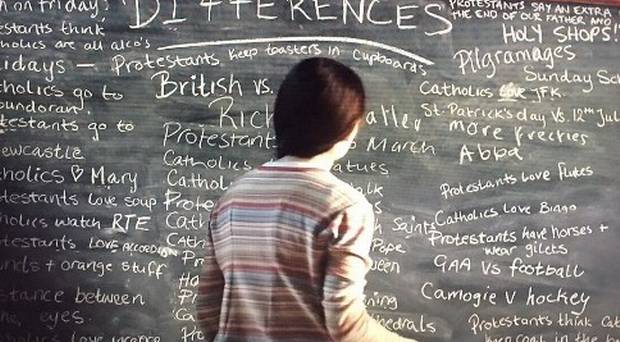 Derry Girls is more than half way through its second series on Channel 4 on Tuesday nights with just two episodes left.
The biggest talking point of the second series so far has been the blackboard which hilariously set out the differences between Catholics and Protestants.
Tags: