Mr McGuinness died two years ago last week. He was aged 66.
The first Chieftain's Walk last year raised £30,000 for the North West Cancer Centre.
Today, Sunday, March 24, the McGuinness family received another huge turnout in an effort to raise funds for the Foyle Hospice and the intensive care unit at the local Altnagelvin Hospital.
The walk started at Ebrington Square on the Waterside at 1.30 pm and finished beside the Ryan McBride Brandywell Stadium just before 3.30 pm.
Foyle Hospice chief executive Donall Henderson said his organisation was pleased to be chosen along with Altnagelvin's intensive care unit as a beneficiaries of this year's Chieftains Walk.
"We'd like to thank the family and organising committee for choosing Foyle Hospice and hope that all participants have an enjoyable day," he said.
Among those taking part today were members of Mr McGuiness's family along with former Sinn Fein president Gerry Adams, current party leader Mary Lou McDonald, and Sinn Fein northern leader Michelle O'Neill.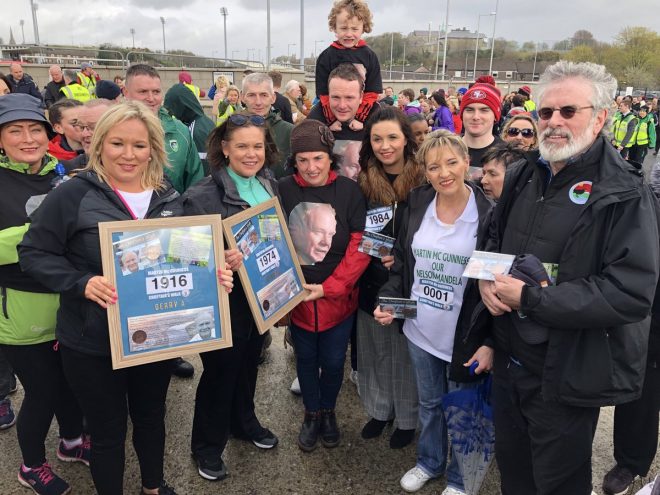 Tags:
SEVERAL thousand people have come out to support the Chieftain's Walk in Derry today in memory of Martin McGuinness.