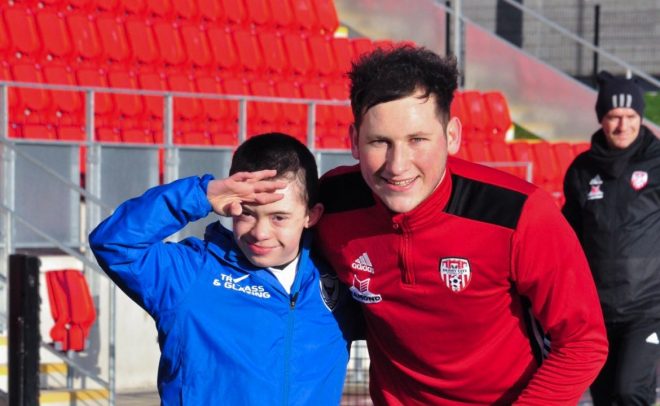 SEVERAL Derry City players will join in with the Oxford Bulls training this coming Sunday as part of a 'Cash for Kids' fundraiser.
The Bulls regularly train and play on Sunday afternoons at CK Sports centre at Skeoge Industrial Park.
And they will be joined this weekend (1.45pm) by players who will oversee the warm-up and then participate in a penalty shoot-out.
The 'Cash for Kids' programme is supported by Downtown Radio/ Cool FM whereby groups who raise up to £1,000 will have those funds doubled by the sponsors.
Oxford Bulls Coach, Kevin Morrison said that their players were over the moon that City had agreed to help out.
"Declan and the Derry City team have been fantastic towards the Oxford Bulls and we're delighted that they'll be here on Sunday.
"They said at the start that they wanted to engage with the local community and they have been true to their word.
"We're very grateful for their support," added Kevin.
Kevin is running a bonus ball draw as part of the fundraiser and anyone willing to help out can get him at
kevinmorrison007@hotmail.co.uk or on Facebook at Event Images and Video.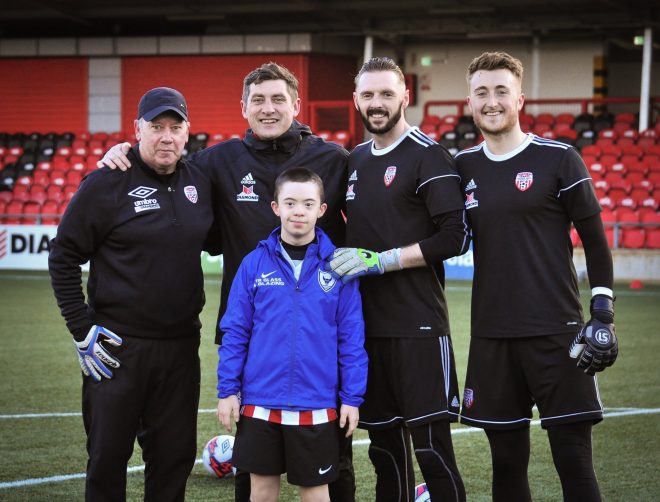 Tags: