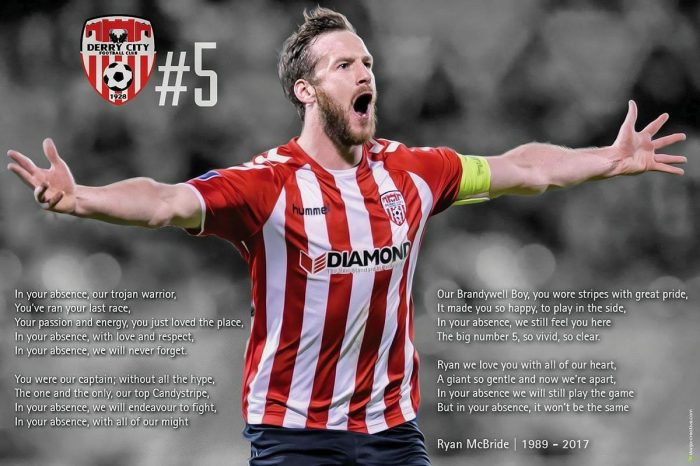 THE City of Derry is remembering Ryam MCBride today.
It is two years since the Derry City FC captain sadly passed away at his home in the shadow of the Brandywell.
He was aged just 27 and in the prime of his life.
The stadium has now been renamed after in him in his memory.
The club tweeeted today: "In your absence, we will never forget!
"Our eternal captain! #5
"Ryan McBride | 1989 – 2017."
Former Derry City and Celtic player Paddy McCourt was also remembering Ryan today.
He tweeted: "My thoughts & prayers are with all of Ryan's friends & family today.
"A true Derry City legend that was sadly taken far to soon."
Tags: