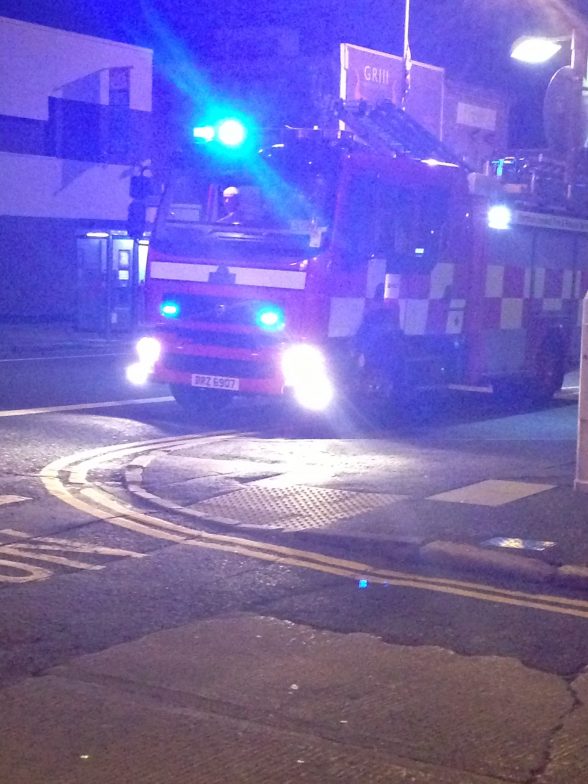 FIREFIGHTERS believe a blaze at a derelict youth club in Derry's Creggan estate on Saturday night was started deliberately.
The fire engulfed St Mary's Youth Club on Fanad Drive in the city.
Local residents had been asked to keep their windows closed as firefighters tackled the fire.
Commenting on the arson attack, local Sinn Féin Councillor Kevin Campbell said: "I have been raising concerns about this site since the demolition started.
"I have put out a number of public appeals for parents to ensure that children were kept away from it and called for additional security."
Council colleague Sharon Duddy added: "I would plead with parents to speak to their children about the safety around building sites.
"This could have led to tragic circumstances and local residents have to put up with this disturbance."
Tags: