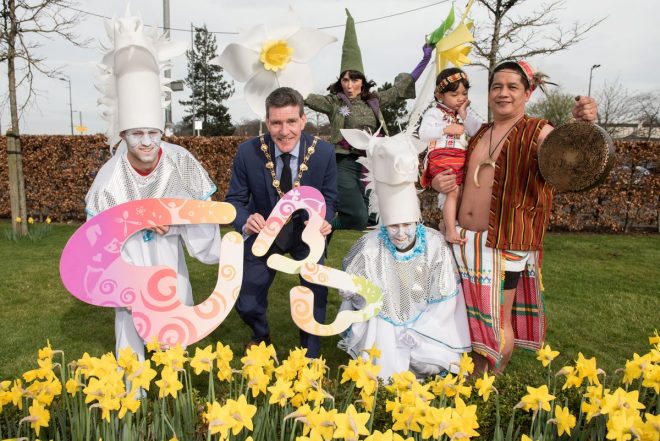 MAYOR of Derry City and Strabane District Council, Councillor John Boyle, said he is looking forward to a bumper weekend of festivities as the St Patrick's Spring Carnival brings thousands of visitors to the city for a multi-cultural celebration to remember.
Speaking ahead of the event, Mayor Boyle said: "The St Patrick's Spring Carnival is a great opportunity for people of all ages to join together to celebrate all cultures as well as our own rich heritage.
"This year's programme really embraces and promotes inclusivity and the sharing of cultures and traditions, with an array of events showcasing the customs and talents of all our ethnic communities.
"As always we expect thousands of people to turn out over the course of the weekend, particularly for the traditional St Patrick's Parade.
"I would ask visitors to plan ahead to ensure they arrive in plenty of time and if possible to use public transport to minimize parking congestion.
"This is a family celebration so I would encourage everyone to enjoy it responsibly, and please heed the advice and direction of stewards and the PSNI who will be on hand on the day to ensure the smooth running of the event.
"Finally I want to wish everyone a very safe and Happy St Patrick's celebration."
The events kick off on Saturday March 16th with the colourful Ubuntu festival, bringing local ethnic communities together for a rich celebration of diversity and culture.
This free event takes place from 12pm – 5pm and will include a wide range of both indoor and outdoor activities in the Guildhall and also Guildhall Square.
Supported by Council's Good Relations Programme, which is funded by The Executive Office, entertainment will include arts and crafts, music and dance workshops, as well as a whole host of performers on the Global Beats Stage.
On Sunday the highlight is the annual St Patrick's Day Spring Carnival Parade, led by the North West Carnival Initiative, bringing hundreds of local community performers onto the streets for a huge outdoor celebration commencing at 2 pm.
The parade will exit from Bishop Street Car Park onto Bishop Street, proceeding to the Diamond, and travelling down Shipquay Street to Whittaker Street.
The parade will turn left at Harbour Square Roundabout moving to Custom House Street before turning right into Waterloo Place.
From here it will turn right onto Strand Road, proceeding to Strand Road Car Park where it will end at approximately 3.30 pm.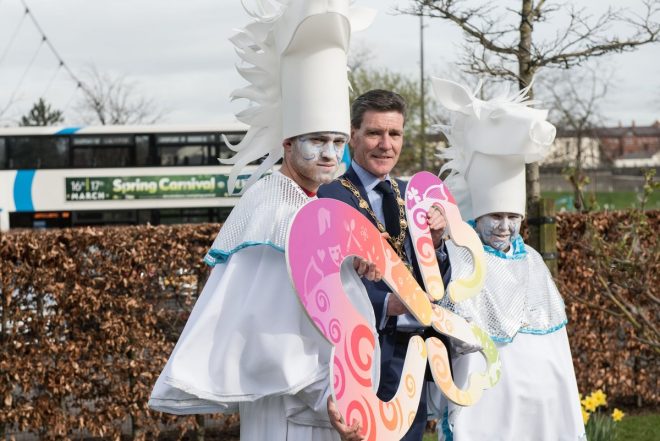 Tags: