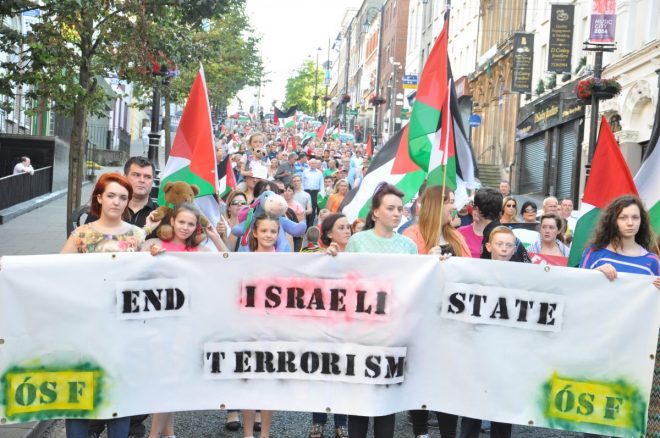 SINN Féin International spokesperson Christopher Jackson has said a major international initiative is required to safeguard and secure the rights of the Palestinian people:
The Waterside councillor said: "New legislation passed by Israel, particularly the Nation State Law, is designed to strip away the rights of the Palestinian people.
"We in Sinn Féin believe that a major International initiative is needed urgently to secure the rights of Palestinians.
"We know from our own peace process experience the assistance the international community can bring to resolving conflict.
"The Irish government has a special role to play in supporting peace initiatives.
"We have called on the Irish Government to support the Occupied Territories Bill which is progressing through the Irish parliament and to recognise the state of Palestine in line with the democratic vote of the Dáil.
"Sinn Féin will continue to advocate for a genuine peace process in the Middle East built on democratic dialogue.
"That is the only way to find a sustainable solution in the region."
Tags: