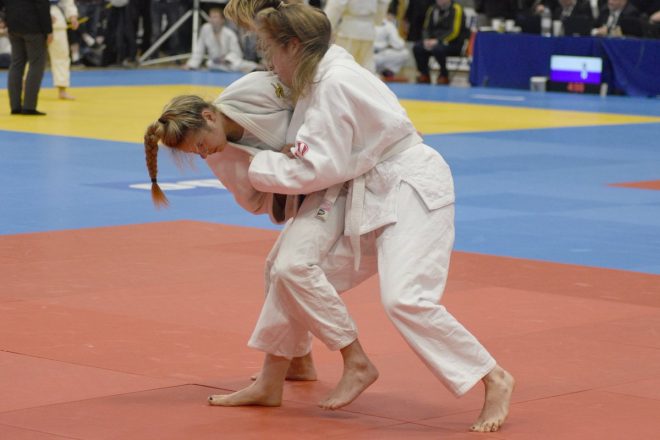 YOUNG people in the Derry City and Strabane District Council area aged 12-24 are being offered the chance to try the sport of judo for a week's free trial.
The initiative is part of the programme for Youth 19, a year dedicated to local young people and is being hosted as a competition legacy project of the Northern Ireland Judo Open which is being hosted in the city next month.
The free trial is open to newly registered members of Foyle Arena Judo Club, St Columb's Park Judo Club and Shori Judo Club on the week of February 25th and March 3rd 2019.
Mayor of Derry City and Strabane District Council, Councillor John Boyle, urged young people to take the opportunity to try a new challenge next week.
"This is an excellent opportunity for young people to come along to local clubs and get a taste of what the sport of judo is all about," he said.
"It is an exciting time for the sport locally with the Foyle Arena hosting last week's Northern Ireland closed championships and the biggest event in the local judo calander, the NI Open, being hosted here next month.
"I would like to thank Youth 19's partners at NI Judo for making this opportunity for possible and I would encourage our youth aged 12-24 to take the opportunity to try a new discipline through this unique and free opportunity with our local clubs."
Northern Ireland Judo Federation Commercial and Marketing Manager Mark Donald added: "The NIJF are delighted to open the doors of local dojos and introduce the sport we love to a new audience.
"The feedback from the NI Closed Championships at the Foyle Arena last week was very positive and we are pleased that the profile of judo is growing in the North West region by hosting major championships and this new initiative to reach out to local young people."
Anyone attending next week's sessions are advised to bring sportswear with them to the club and let the coaches know that they wish to take part in the Youth 19 scheme.
A full induction will be given by the coaches at the venues on the night.
Information on training session times are available by e mailing gavinabel@yahoo.com for Shori and for St. Columb's Park and Foyle Arena it's judojimbo@hotmail.com.
The Youth 19 programme website is accessible at www.youth19.com while you can keep up to date with news by following the Youth 19 social media channels on Instagram, Youtube, Snapchat, Facebook, and Twitter.
Tags: