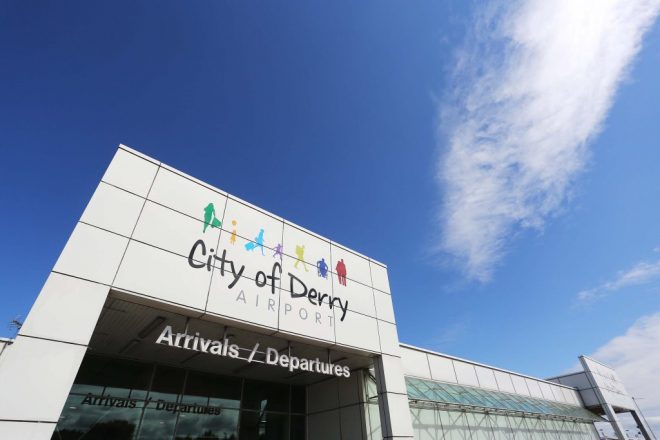 THE BRITISH Transport Minister has said she expects a contract allowing a new airline to take over the route between City of Derry Airport and London Stanstead to be signed later this week.
Speaking in the House of Commons on Monday, Nusrat Ghani said she expects services will "resume swiftly" following the collapse of Flybmi, who ran the route since 2017.
Flybmi announced on Saturday that the company was going into administration with immediate effect, leaving some customers stranded and out of pocket.
The announcement came just days after Transport Secretary Chris Grayling pledged to continue funding the route until May 2012.
Loganair has already expressed an interest in taking over the flights to Stansted from Derry where it already operates.
Ms Ghani told MPs: "The government recognises the importance of maintaining regional connectivity, that is why we fund a public service route from Derry to London which was recently extended from the 1 April 2019 for a further two years.
She said Derry City and Strabane District Council, who own the airport, has the power "to transfer the public service obligation contract to another airline for up to seven months to allow for a new procurement process to be conducted."
"Subject to due diligence we expect the council to sign contracts and appoint an airline later this week and we are expecting services to resume swiftly," she added.
Earlier on Monday, the airport's contracts boss, Clive Coleman, said negotiations had begun with a number of airlines.
"The Department of Transport have been working very hard, there's provisions in the rules to allow an emergency appointment to be made.
"The critical factor is getting a new airline in to operate that route very quickly. We've been approached since BMI announced their administration by a number of airlines and we're carrying out an approach to evaluate those airlines
"It's public money and we've got to be very sure that we get somebody that's a sustainable product from a sustainable airline going forward."
Tags: