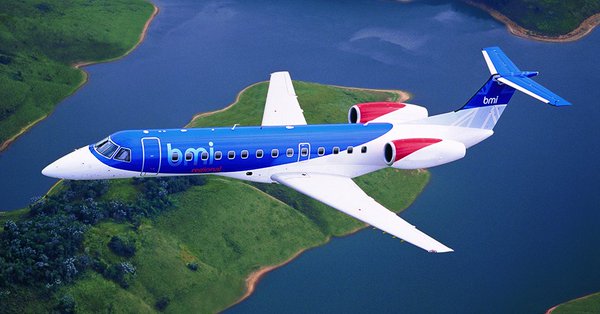 CITY of Derry Airport is urgently seeking a replacement airline for its London route after Flybmi filed for administration.
Emergency talks are under way between the airport, Derry City and Strabane District Council and the Department for Transport.
The airport said it was "reviewing options" for resuming its Stansted service, which has been cancelled.
Flybmi ceased operations on Saturday.
Customers booked on Flybmi services have been advised not to travel to City of Derry Airport.
On Thursday, the UK government announced it would continue to provide funding for the flight between City of Derry Airport and London.
The public service obligation (PSO) air route, the first of its kind in Northern Ireland, had been in place since 2017.
It had been due to expire in May, but Transport Secretary Chris Grayling said the government would continue to subsidise the route until 2021.
It was the only route Flybmi operated from City of Derry Airport.
The airline operated two return flights each day, except Saturdays when there was one flight each way.
Ryanair formerly operated a route between the airport and Stansted but axed the flights in March 2017.
Danny McLaughlin, a civil engineer from County Donegal, had 14 flights booked over the next seven weeks between City of Derry Airport and London Stansted.
"I'm a bit stunned to be honest with you," he said.
"I feel sorry for the staff. I probably will get a bit annoyed as the weekend goes on and on Monday morning when I can't get to work."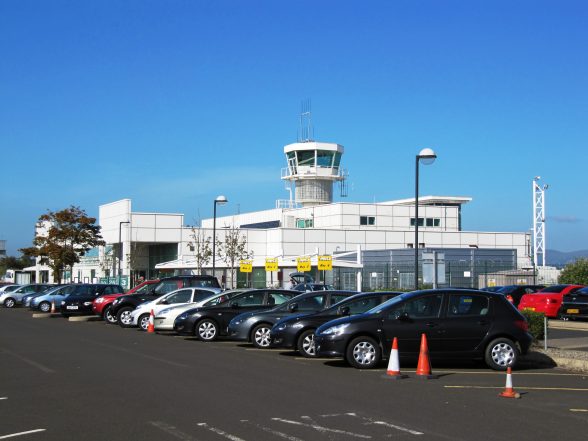 Flybmi said uncertainty over Brexit and rises in fuel and carbon costs led it to go into administration.
"I'm really in Brexitland," Mr McLaughlin added.
"I'm three miles from the border. For me, personally, it's the first thing really that's affected me. And then, in 41 days' time we just don't know what's going to happen three miles up the road."
On Saturday evening, the airport tweeted: "BMI with immediate effect no longer operate the London Stansted service.
"If you have seats booked on this service, please contact your credit card company to receive your refund.
"We are reviewing options for resuming the service with another airline as soon as possible."
DUP East Derry MP Gregory Campbell said he spoke to Mr Grayling about the future of the route "shortly after the news broke" on Saturday evening.
"Obviously there is concern given that this is the single, direct air connection with London from the city," he said.
"The transport secretary indicated that he is hopeful that a new operator will agree to take on the route.
"There needs to be as seamless a transition as possible from Flybmi to the new operator in order that the travelling public suffer as little as possible."
Sinn Féin councillor Sandra Duffy said the news was a "huge concern" for the economy in the north west.
In July 2018 a leaked report said City of Derry Airport could close within a year because of a multi-million pound shortfall in funding.
At that time, there was uncertainty over whether or not the subsidy for the PSO route to London would be extended beyond May 2019.
The report said that if the subsidy was not extended the London route would cease and "the airport will no longer be sustainable".
The airport is owned by Derry and Strabane District Council.
Flybmi is an East Midlands-based airline, which has 376 staff, operates 17 planes and flies to 25 European cities.
Affected passengers have been told to contact their travel agents or insurance and credit card companies.
Tags: