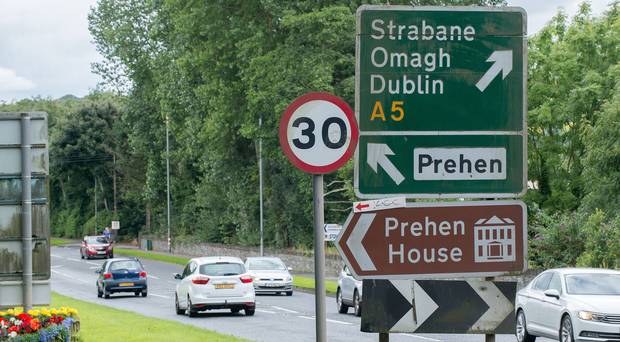 FOLLOWING revelations that €27 million from the Irish transport budget earmarked for the A5 will be spent elsewhere, SDLP MLA Daniel McCrossan says the deadlock at Stormont is to blame and has urged the Department for Infrastructure to press ahead immediately with the scheme.
The Irish government is to take the money from the A5 Dublin to Derry road project and plough it into the National Children's Hospital which has had a massive overrun on its budget.
In total, Dublin ministers have had to make around €100 million of shavings across government departments.
Mr McCrossan said: "This news shows the very real out workings of having no Executive and no Minister in place. Rather than delivering for people in this area, Sinn Féin and the DUP have abandoned them.
"The A5 Scheme is vitally important for the North West and West of this province. It will save countless lives while increasing the economic situation for businesses and individuals alike.
"The implications of having no Stormont in place is the reason why this funding has been withheld.
"The Irish Government can see the ridiculousness of the two problem parties who are holding us back.
"The failure of Sinn Féin and the DUP to end their self-imposed standoff is hurting our communities, north and south, and it needs to end.
"This money was originally cut from £400 million to £75 million for the scheme.
"Now it is being withheld. Dublin cannot continue to abandon the people of the North and that is the message I will be giving to them.
"I have spoken with senior Departmental officials who state they are still fully committed to delivering the A5 scheme and remain confident of starting work in Autumn 2019."
Tags: