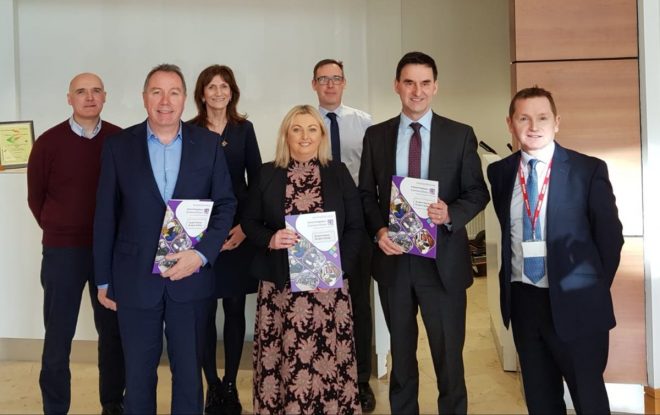 SENIOR figures within the education system has visited Derry.
The visit by the delegation, which included the Education Permanent Secretary and representatives from Catholic Council for Maintained Schools (CCMS) and Comhairle na Gaelscoilaíochta, was met by Foyle Sinn Fein MLA Karen Mullan to engage with Irish medium schools in the city.
Said the Foyle MLA: "We visited Gaelscoil Éadain Mhóir, Gaelscoil Na Daróige and Bunscoil Cholmcille in what was a productive and very worthwhile round of meetings.
"This important initiative provided the three schools with a useful opportunity to discuss with the Permanent Secretary the issues they are facing and at the same time it afforded them the opportunity to highlight the excellent quality of education they are providing.
"It was a very positive round of engagements and I felt it was important to get the Permanent Secretary out to these schools to provide a clear context to Irish medium education in Derry.
"It was impressed upon the Permanent Secretary the need for capital investment to ensure the development and the successful growth of the Irish medium sector in Derry," she added.
Tags: