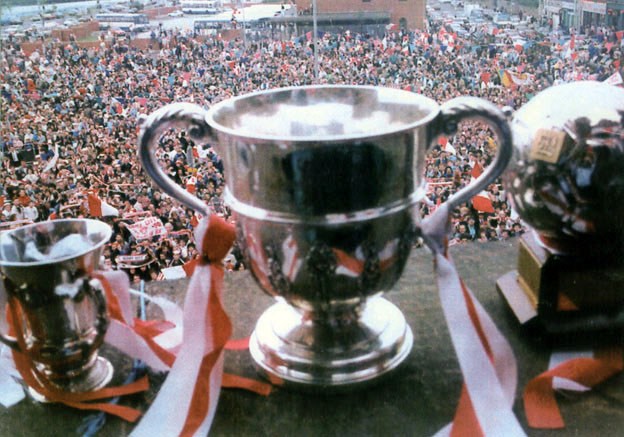 DERRY City is holding a 'Past, Present and Future evening' this Friday evening, February 8 at Magee College starting at 7 pm.
The function is the brainchild of Emma Friel and will see former players and club personnel from the Irish League days right through to the underage teams of today sharing their experiences with supporters.
Magee College have agreed to host the evening in their new state of the art lecture theatre which holds over 300 people.
The club say: "The format will be- meet and greet at 7 pm with photo loop covering Derry City down through the years.
"This is followed by a video and Q&A in the theatre at 7.45.
"Players from the current boys and girls underage squads will be there as well as senior men and women players, both current and past.
"Tony O'Doherty, Liam Coyle, Paddy McCourt and Declan Devine will be among those taking questions.
"The event will conclude with light refreshments provided, along with photo opportunities for anyone interested.
"This will mark the start of our 90th anniversary celebrations and acknowledge the 30th anniversary of City's historic 'treble' success.
"The club plans to dedicate each home game this season to a '2019 Wall of Fame' winner where one person or player who has contributed to the club's success will be honoured.
"The first of these presentations will be made on Friday night."
Tags: