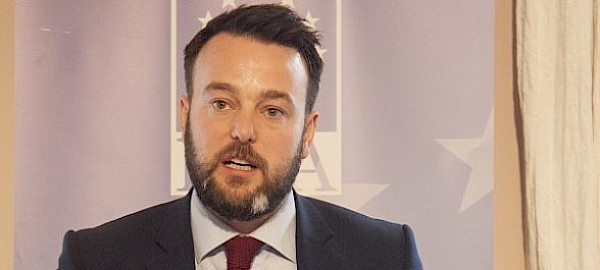 SDLP Leader Colum Eastwood has strongly hit out at the decision of the British Government to allow the dissolution of the Irish Backstop over the head of people here.
On Tuesday night, MPs voted to amend British Prime Minister's proposal on the Withdrawal Agreement saying they wanted the Backstop removed.
It means the Tory leader will now have to go cap in hand to Brussels and ask them to reopen negotiations on the Withdrawal Agreement and remove the Backstop.
But EU chiefs and the Irish government have said that the Withdrawal Agreement cannot be re-negotiated and the Backstop remains.
Businesses are now preparing for a no-deal Brexit on March 29.
Speaking from Westminster, Mr Eastwood said:
"London have decided that the interests of the people in the North of Ireland are secondary to the needs of the Conservative Party.
"The rejection of the Irish Backstop, the only viable mechanism to prevent a hard border on the island of Ireland, is an affront on the Good Friday Agreement.
"Let me be clear, the people of the North of Ireland did not consent to this.
"We will continue to engage with the Irish Government to ensure that the Backstop, as reiterated by Brussels, will not be undermined in the slightest," added the Foyle MLA.
Tags: