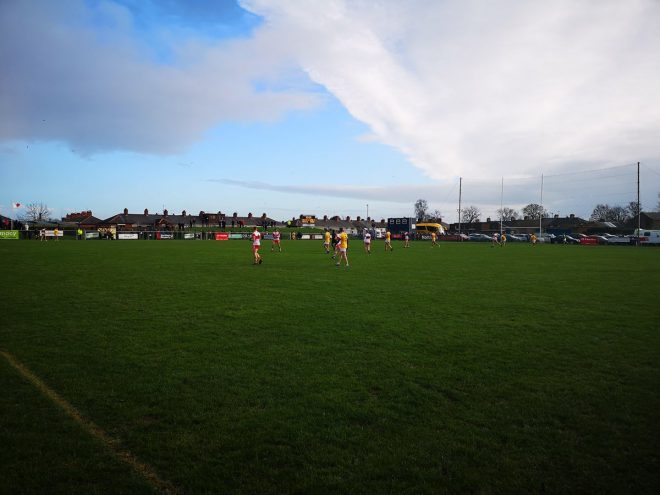 DERRY take a five point advantage into half time against Antrim at a blustery Corrigan Park.
Its Derry's opening game of the Allianz League in an away fixture for manager Damian McErlain.
Sammy Bradley got the Oak Leafers on 11 minutes with a free.
Three minutes later Ciaran McFaul put Derry 0-02 ahead with a fine score from open play.
Minutes later Sammy Bradley got his second point of the game after he was found and score from a free kick.
Murray then cut the deficit to two points when he pointed from a free for Antrim after 17 minutes.
But Derry got their three point advantage back when Conor McAtamney pointed from open play.
And it wasn't long before Enda Lynn scored with his first point of the match.
With half time approaching, Sammy Bradley got his third score on 32 minutes.
Derry went it at the half leading 0-06 to Antrim's 0-01.
Tags: