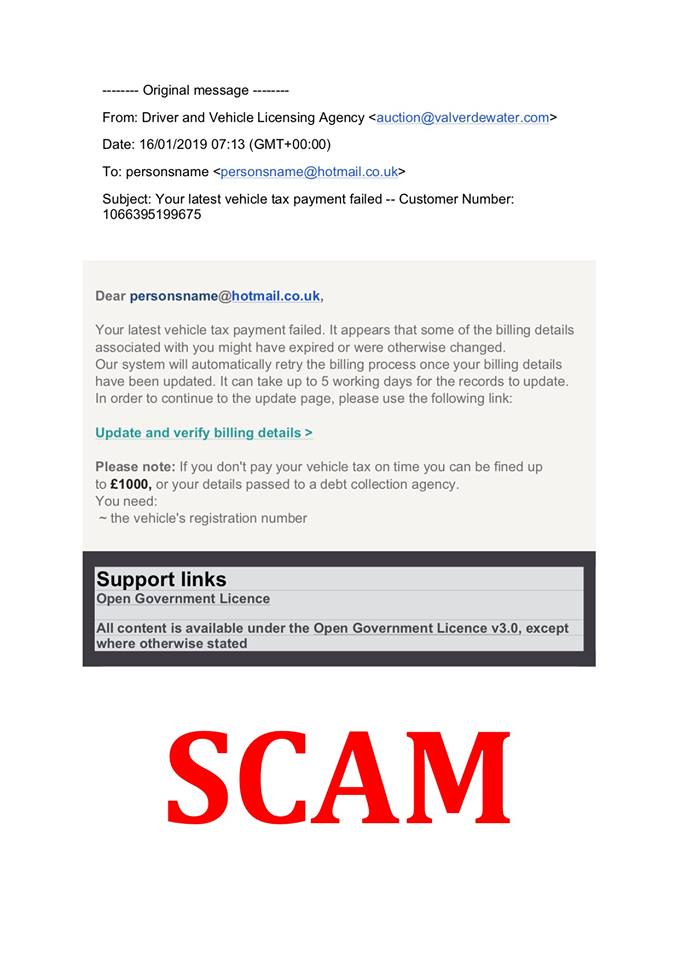 POLICE in Derry are warning the public to be there guard over another scam via email.
The email purports to come from the Driver Vehicle Agemcy (DVA) and claims a payment for road fund tax has been rejected as the bank details have not been updated.
It states: "Your latest vehicle tax payment failed.
"It appears that some of the billing details associated with you might have expired or were otherwise changed,
"Our system will automatically retry the billing process once your billing details have been updated.
"It can take up to 5 working days for the records to update.
"In order to continue to the update page, please use the following link."
The email then provides a link to update card details but is a con by crooks looking for bank details in order to empty the victim's account.
DVA only send out letters when road fund tax is due to be paid – it does send emails about a renewal.
Police advise: "We have been made aware of this scam email in circulation.
"Always be careful and do your checks before replying to messages like this.
"If you have any doubts phone the company before entering details on the web sites."
Tags: