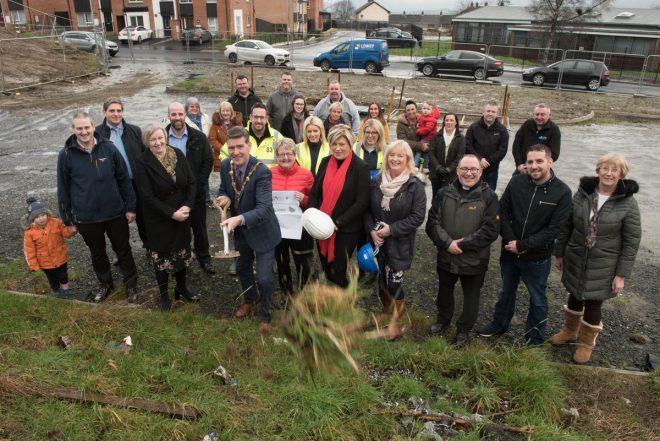 THE official sod turning on the Top of the Hill Community Centre site has been performed by @mayordcsdc Councillor John Boyle.
The two storey building on Trench Road will include offices, child care facilities, youth facilities, a social hall and associated car parking.
The new facility is going ahead after the Department of Communities confirmed last October that they will invest £1 million of funding towards the new Top of the Hill community centre.
The money is coming from Neighbourhood Renewal Investment funding which will go towards the capital costs of the new centre centre.
Along with Derry City and Strabane District Council's commitment of £1.3 million, all funding has now been secured for this much needed project.
The purpose built two story centre on Trench Road is in the grounds of the old Immaculate Conception College site right in the heart of the community.
It will provide state of the art facilities for everyone young and old living in the greater Top of the Hill area.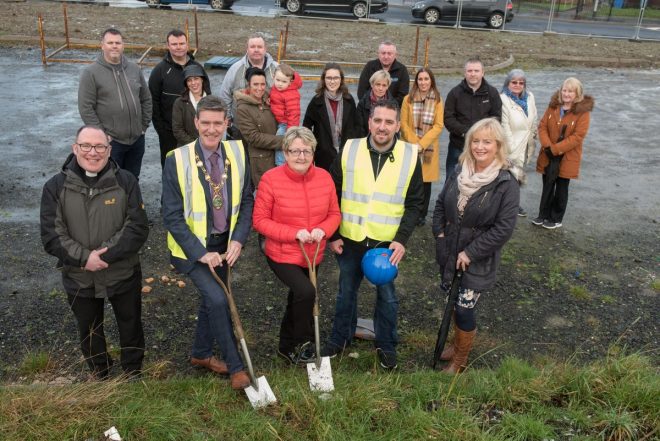 Tags: