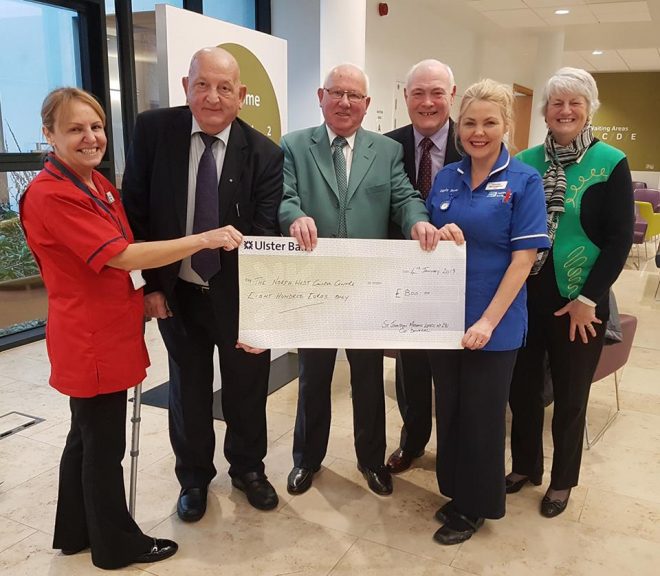 ALTNAGELVIN Hospital's North West Cancer Centre has been presented with a donation of €800 from St Johnston Masonic Lodge No. 281.
The donation was raised at a Community Carol Service held in the St Johnston Masonic Hall.
Members of the Lodge, Ian Montgomery, Thomas Connor and Sam Waterworth made the presentation to Caroline Coates and Jennifer McLaughlin from the Cancer Centre and Joan Doherty, Non Executive Director of the Western Trust.
Tags: