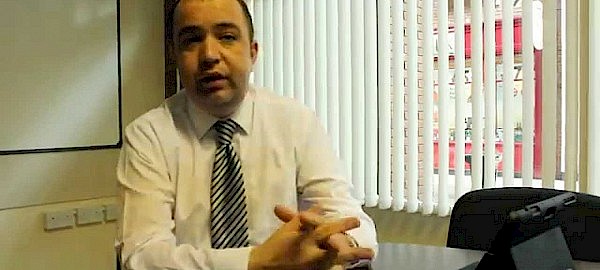 SDLP Councillor Brian Tierney has welcomed news that a barrier has now been installed at both the entrance and exit of William Street carpark to address anti-social behaviour issues in the area.
Councillor Tierney proposed at a meeting of Derry City and Strabane District Council that a barrier be installed after meeting with residents to discuss their concerns.
Speaking after it was confirmed that the barrier was now in place Councillor Tierney said: "I am delighted to hear that William Street carpark will now be locked at night.
"This is a development which I know will be widely welcomed by the residents of both William Street and the Brewster's Close area who have experienced high levels of anti-social behaviour of late with people gathering within the carpark at night.
"Myself and my party colleague Councillor Shauna Cusack met with a number of the local residents a number of weeks ago to discuss their concerns and the only possible way forward coming out of those meetings was to install a barrier at both the entrance and exit of the carpark.
"The carpark will be open Mon-Sat – 07:30am – 10.00pm am Sunday – 9am – 8.00pm and that will begin on Friday 18th January.
"Part of my proposal at the time was that associated signage would also be erected within the carpark to make people aware of the opening times as the last thing we want is for a car to be locked in the carpark overnight.
"I spoke to many of the residents after the decision was taken and they were delighted with the outcome and I know they have been waiting a long time for something to be done to end the anti-social behaviour within this area," added Cllr Tierney.
Tags: