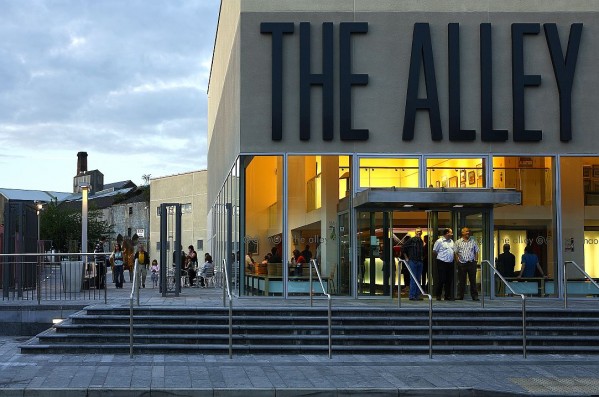 CHILDREN will have lots of fun at the Alley Theatre 'Kids Cinema Day' at 2 pm on Saturday, January 26. with the showing of the unmissable animated comedy adventure 'Moana'!
'Moana' is a spirited teenager who sets sails on a daring mission to prove herself a master 'way-finder' and fulfill her ancestors' unfinished quest.
During her journey, Moana meets the once-mighty demi-god Maui and together, they traverse the open ocean on an action-packed voyage, encountering enormous fiery creatures and impossible odds!
Venue Manager Emma Devine said: "Moana is a brilliant film full of colourful characters, music and adventure.
"I'd therefore encourage families to come along for what promises to be a fantastic fun-filled afternoon of treats and a movie!
"Tickets are £3 available online or at the box office.
"We also have lots of children's entertainment this season at the Alley Theatre, including NI Science Festival 2019, Family Funday and The Science of Roald Dahl' on 17th February, 'The Story Keepers' 5th and 6th March, 'Doctor Dolittle' on Saturday 27th April, 'Music to our ears' in April, as well as Children's Arts Development Workshops, with Pot Making on Saturday 13th April, Easter Fun Day, Saturday 20th April, Mine Craft Workshop Thursday 25th April, and Glass Fusion Pictures, Saturday 27th April".
Tickets for 'Moana' and other great shows and workshops for all the family to enjoy are available from the Alley Theatre Box Office on 028 71 384444 or online www.alley-theatre.com
Tags: