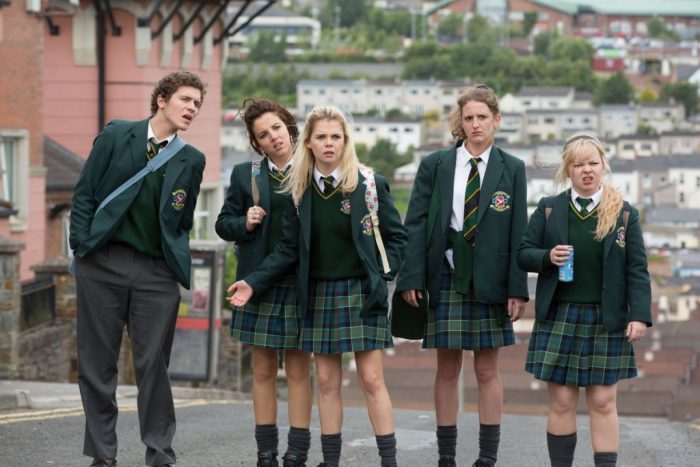 CHANNEL 4's hit comedy Derry Girls is now making waves across the Atlantic – but the appears to be causing some difficulties.
The show first aired in January 2018 and was added to the Netflix catalogue in December for users outside Britain and Ireland to enjoy.
Written Derry-born Lisa McGee, it follows the antics of a group of teenage girls along with one English boy based in 1990s Derry.
The Troubles are a backdrop to every episode, showing armed police and army checkpoints on the girls' journey to school.
Cosmopolitan magazine has described the series as a "must watch" and US viewers have been taking to Twitter to show how much they love the show – even if the accent sometimes proves confusing.
One said: "Do yourself a favour and check out Derry Girls on Netflix! You'll need to put subtitles on to decipher the accent and you still won't understand about 1/4 of what they are saying… it's brilliantly written."
Another agreed, tweeting: "Derry Girls is now my favourite show! Bless Netflix for subtitles."
On the other hand, one user explained how familiarity with singer Nadine Coyle's strong Derry accent has helped her enjoy the series.
"Cheers to being a Girls Aloud fan and all of those years of listening to Nadine Coyle in interviews.
"No need for subtitles while watching Derry Girls."
Channel 4 has commissioned a second series which is due to be aired in March this year.
Last November, cast and crew came to Derry to shoot some scenes in the city for new series.
Tags: