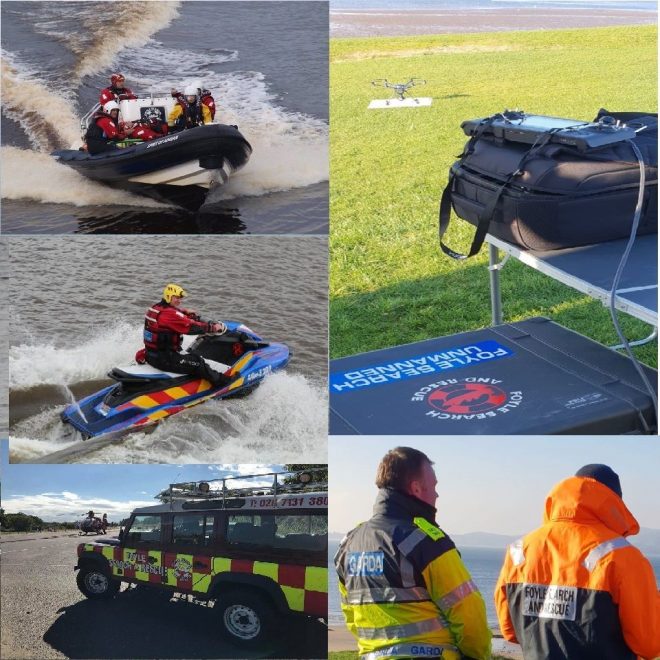 THE brave volunteers of Foyle Search and Rescue last year helped to save the lives of 35 people along or in the River Foyle.
Over the past 12 months, the volunteers responded to almost 500 incidents involving members of the public.
And the charity has expressed its sadness that despite the valiant efforts of its unpaid staff, nine people tragically died.
In a message on its Facebook page reviewing its sterling work in 2018, FSR say: "As we enter the first weeks of 2019 we look back on just some of the charities 2018 operations,during which our unpaid volunteers showed great dedication in responding to a total of 490 incidents.
"Our shore Teams carried out 156 Duty Nights, completing many interventions and carried out nine full scale searches along with our Boat crews.
"Our ERT Emergency Response Teams,(Pager), provided a 24 hour Call out service, being tasked by the PSNI, responding to incidents as required, rescuing 35 persons alive from the River along with the sad task of nine Body recoveries.
"Our thoughts and prayers are with the families who lost loved ones.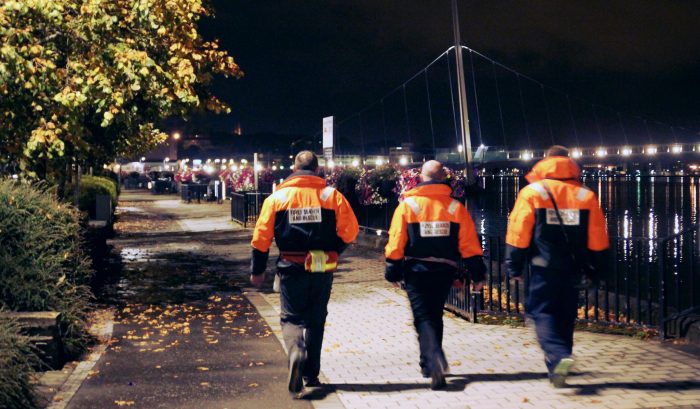 Our Swiftwater Teams were involved in a Multi Agency response in rescuing a person trapped in a vehicle from the River Faughan in which our colleagues in the Northern Ireland Fire & Rescue Service played a vital role along with Northern Ireland Ambulance Service.
"Our First Aiders and volunteers trained in Pre Hospital Care administered treatment to those in need during 2018, saving lives in the process and we appreciate the close working relationship we have with the Northern Ireland Ambulance Service and their crews particularly during duty nights.
"The Charity conducted Exercises at City of Derry Airport and took part in the Disaster Management Exercise for Nurses held in Ulster University Magee.
"Our Education Team won a Irish Water Safety Award & spoke to in excess of 5,000 members of the Community delivering a standard Water Safety Message in conjunction with IWS & RNLI, Groups addressed included-pre schools, Youth Groups, Colleges, businesses etc.
"Our Media Team assisted Students from Ulster University in Coleraine who updated and redesigned all our Media including introducing new material for pre and Primary Schools.
"We enjoyed working closely with our colleagues from all the Emergency Services and very much appreciate the tremendous support shown to us during searches, in particular from Community Rescue Service (Strabane), PSNI Air Support Unit, Police Divers, Irish Coastguard and the Air Ambulance Northern Ireland, SARDA, etc.
"We worked closely with City Centre Initiative maintaining Lifebelts along the River and an Automated External Defibrillator.
"Foyle Search & Rescue also assisted the Garda Siochona in searches where our specialist Drone Team were deployed and our Swiftwater Teams remained on immediate stand by during severe weather warnings.
"FSR appreciated the assistance given during operations from the National Ambulance Service and Donegal County Council Fire Service in the Lifford Strabane Area.
"We trained and welcomed aboard New recruits now volunteers to boost our numbers during 2018.
"Our Fundraising volunteers also worked tirelessly behind the scenes.
"At the heart of 2018 was 70 unpaid volunteers who along with their families cannot be thanked enough.
"Last but not least to YOU our Community who have supported us for 25 + years, enabling us to respond on a daily basis wherever we are needed, 24/7, 365 and for all your kind comments during 2018, THANK YOU!
Well done to all at FSR for their brave and unselfish work all year round.
Tags: