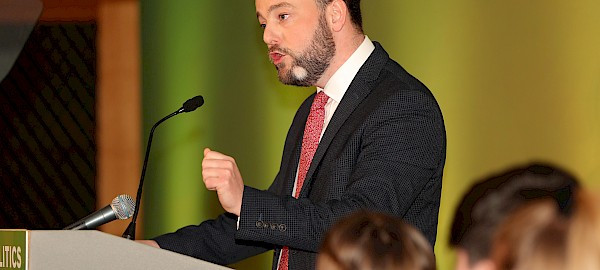 SDLP Leader Colum Eastwood has said that tomorrow's two year 'anniversary' of the fall of the Assembly should cast a stark reminder of the necessity of finding a resolution.
Mr Eastwood added that he hoped that the sheer length of the political vacuum would focus minds and encourage the start of a talks process.
The Foyle MLA said: "The impact of the political vacuum over the last two years has been well documented.
"The freezing of the legislative and decision making process has meant that the North is being left behind.
"All of our public services are suffering because we have no government.
"Our health service is in urgent need of intervention, our schools are starved of funds and our economy is barely growing at all.
"We are also in the bizarre situation where the EU is representing our interests in the Brexit negotiations and the only Northern Ireland party in a position to influence that process is the DUP.
"The SDLP have been consistently calling for Karen Bradley to kick start a talks process that is inclusive and transparent.
"This message has not changed. We are living in politically unprecedented times.
"The price of political stalemate, though always high, is right now incalculable. We can wait no longer."
Tags: