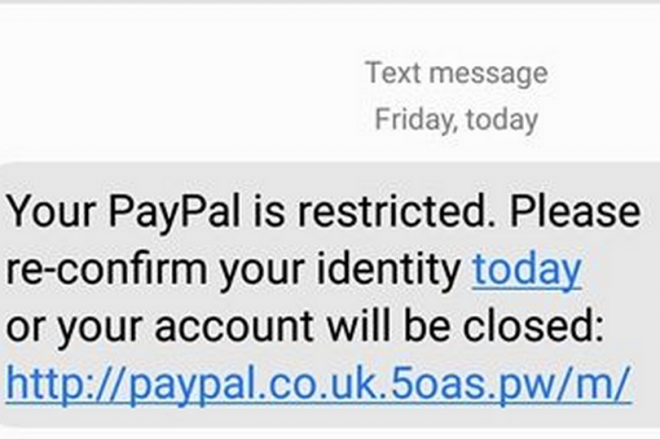 ONLINE payment giant PayPal is warning customers about a new online scam being sent to mobile phones.
Text messages are circulating urging PayPal customers to remedy a problem with their payment information.
Customers will be advised to insert up-to-date payment details through a link.
One woman, who received the text, has posted the link on Facebook to warn others not to be taken in.
She said: "If anyone is on Facebook there is a scam going around.
"They send you a message saying they are going to close your account unless you go to the link.
"It's not from PayPal. This is what was sent to me and the number.
"Do not click on the link if they contact you this way."
Another woman targeted by the scammers has warned people not to respond to the text.
She said: "If you respond, they know your mobile number is active and belongs to a real person.
"So delete delete delete without opening up."
Tags: