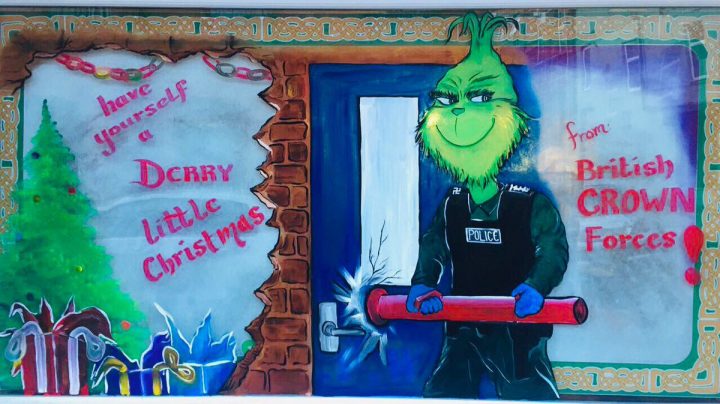 THE DUP has branded as "offensive" a new Christmas mural painted in the window of a dissident republican headquarters at Junior McDaid house in Derry.
The mural at dissident republican party Saoradh's national headquarters in Chamberlain Street, depicts The Grinch dressed in a PSNI uniform, with a Nazi symbol on the shoulder, using a battering ram to break into a house.
Saoradh wrote on its Twitter feed: "This week Saoradh activists painted a Christmas mural on the window of our National Office.
"The Christmas themed mural displays 'The Grinch' dressed in the uniform of British Crown Forces while dismantling a door with a battering ram, something Republicans know only too well."
East Derry MP Gregory Campbell called the display "offensive and ironic".
He told the Belfast Telegraph: "The Nazi symbol and attempt to portray the police as the aggressors, most people will see as completely ironic given that dissident republicans in the last few years have been pursued by the community because of their activities – whether that is real devices, hoax devices, all sorts of activities – that the police have had to respond to at the request of the community.
"It's obviously an attempt by them to use a perverse sense of humour to try to get a message across.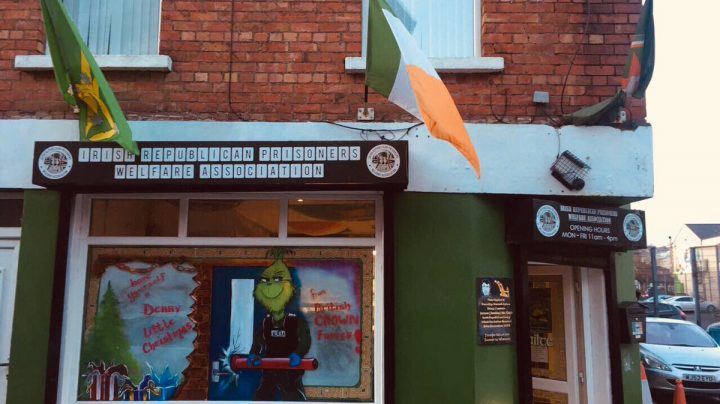 "I think people will find the use of the swastika offensive. Anybody who portrays a Nazi symbol for either a person or group are making a very clear and obnoxious connotation because the Nazis were responsible for killing millions of Jews. Many people will find this extremely distasteful and offensive."
Last year Saoradh were forced removed an image of a snowman armed with an RPG 7 rocket launcher from the window of their Bogside headquarters.
Two men, Patrick Joseph Barr of Sackville Court and William McDonnell of Harvey Street, were later charged over the matter.
But when the case later came up at Derry Magistrates' Court, the charges were dismissed.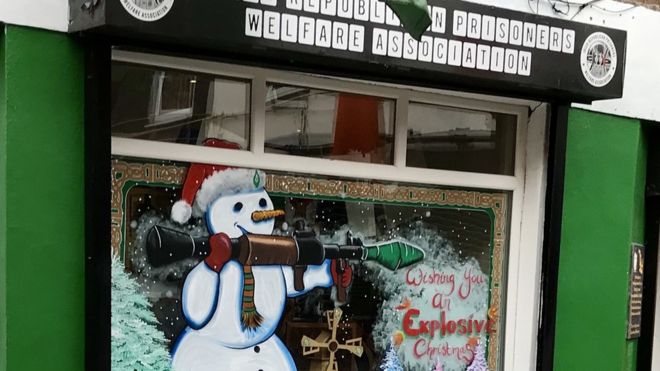 Tags: