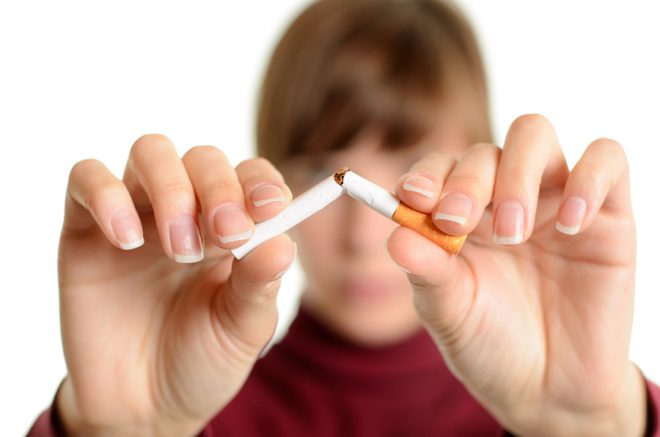 DERRY City and Strabane District Council are reminding the public who live in Smoke Control Areas of Strabane, Castlederg and Newtonstewart, that emitting smoke from their chimneys could result in a fine of up to £1000.
Smoke Control Areas are zones where it is not permissible to release smoke, where authorised fuels are in use, from the chimneys of commercial and domestic buildings to protect the public's health and the environment, apart from a lighting up period of 10-20 minutes.
Authorised 'smokeless' fuels are readily available and exempt appliances exist.
Only authorised fuels or fuels officially listed as permitted for each appliance may be used in any exempted fireplace.
Using a small quantity of clean, dry kindling to start the fire is permitted but after this only authorised fuel must be used.
Head of Health and Community Wellbeing at Derry City and Strabane District Council, Seamus Donaghy, explained that the aim of Smoke Control Areas is to protect the public.
"When fuels such as coal, wood and turf are burnt, the smoke they emit can contain harmful gases and microscopic particles which can cause damaging health effects," he said.
"Smoke Control Areas are in place to control domestic particulate emissions from solid fuel burning and protect the public's health and the quality of the air that we all breathe".
"The people most at risk to these harmful effects are the young, the elderly and those with existing heart and respiratory conditions such as asthma and bronchitis".
"It is therefore important that these control measures are continued in Strabane, Castlederg and Newtownstewart to ensure the public's health is protected".
Anyone who allows smoke to emit from their chimneys, other than during lighting up a fire, in a Smoke Control Area can be fined up to £1000.
Officers from the Council's Environmental Health service will continue to undertake enforcement activities to ensure compliance with smoke controls, which includes monitoring the sale of non-smokeless fuels and the burning of such fuels in domestic and commercial buildings.
Anyone requiring any further information in relation to smoke control should contact the Environmental Health Service of Derry City and Strabane District Council by telephoning the Environment and Neighbourhoods Team on 028 71 253 253.
To find out if your property is in a Smoke Control Area, visit http://www.derrystrabane.com/airquality
Useful links are also available at the Department of Agriculture, Environment and Rural Affairs (DAERA) website: www.daera-ni.gov.uk/articles/air-pollution#toc-6
Tags: