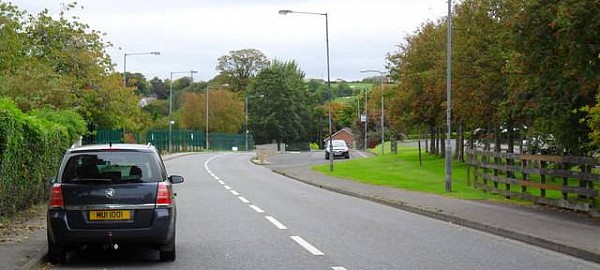 PLANS for a new development of over 240 homes in Drumahoe have been given the go ahead at a meeting of Derry City and Strabane District Council's Planning Committee.
Full planning permission was granted for the construction of 241 dwellings comprising a mix of 102 detached, 124 semi-detached and 15 apartments at lands situated to the north and east of The Beeches and north east of Old School Field, Glenshane Road, Drumahoe.
The development will also include a dedicated children's play area.
The decision follows a pre-determination hearing which was held on the 9 November 2018.
A total of 69 representations were received and also one petition containing 15 signatures, during the course of the application.
Members said the additional new homes would be a significant development for the city, and enhance the availability of good quality new housing for buyers hoping to locate to the Drumahoe area.
At the meeting Committee members also approved a number of plans for the development of commercial sites, one at Ebrington Square, and two city centre sites.
The historic Cunningham Building at Ebrington was granted listed building consent for redevelopment into office accommodation.
The plans involve the restoration of the former military barracks, which is a Grade 2 listed building, and internal alterations to provide office accommodation for the Kevin Watson Group.
The site, which is presently vacant, is located at the south eastern corner of the significant strategic site, east of the underground car park.
Two sites in the city centre also got the green light for redevelopment, located in Sackville Street and Little James Street.
Members approved plans for two retail units and above apartments at the former Jackie Mullan's bar site at the corner of Sackville Street and Little James Street.
Meanwhile another two ground floor commercial units and 11 apartments on the floors above were given the go ahead at a gap site adjacent west of No. 8 Sackville Street.
Speaking after the meeting, Planning Committee Chair, Councillor Warren Robinson, welcomed the proposed developments. "I am delighted to see these plans granted approval today.
"The provision of over 240 new homes in the Drumahoe area is particularly significant as it will have a major impact on the development of the area.
"It demonstrates Council's commitment to alleviating the growing pressure on housing provision here in Derry and Strabane, and improving the quality of new developments as they progress through our planning system, a priority of our emerging Local Development Plan.
"The introduction of new retail and accommodation space is also welcome news, enhancing the current offering within our city centre," added Cllr Robinson.
Tags: