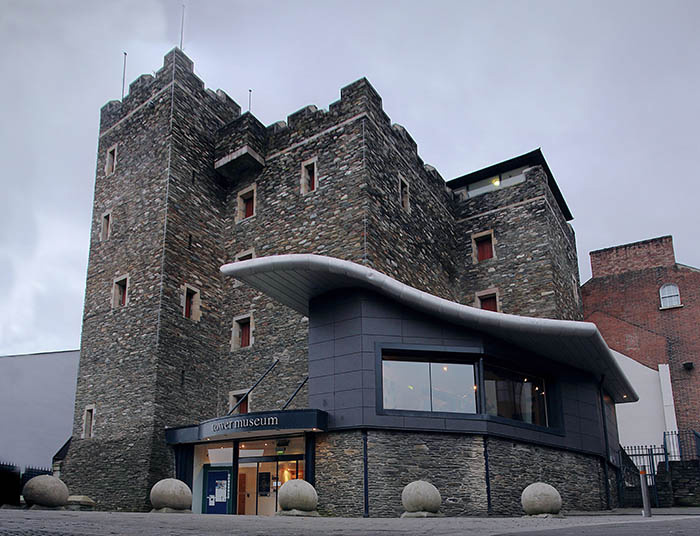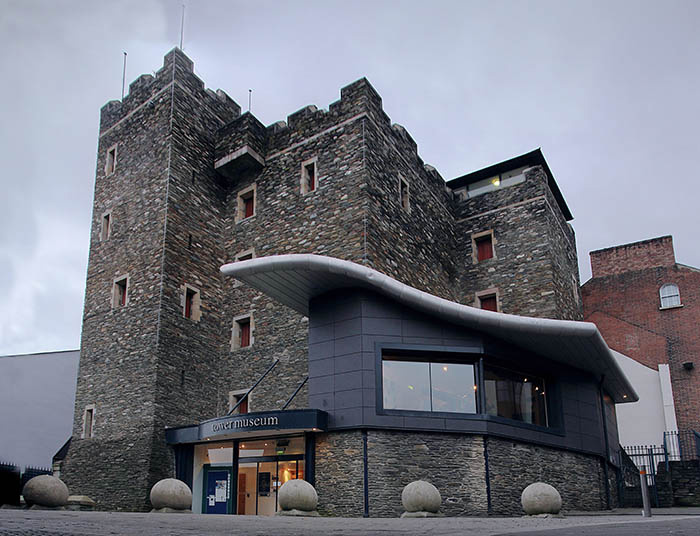 THE Tower Museum will host the third and final talk in the popular Island Voices Autumn lunchtime lecture series on Friday November 30th at 1pm.
NUI Senior Lecturer Dr John Walsh explores the changing geography of the Gaeltacht and the future development of Irish language networks.
Island Voices 2018 is a series of free lunchtime lectures exploring the role of borders within our shared heritage, and reflecting on borders in our contemporary understanding of ourselves and others.
Event organiser, and Policy Officer with Derry City and Strabane District Council, Pól Ó Frighil, explained that Dr Walsh's 'Changing Spaces' lecture will explore the shifting geographies of Irish language communities on the island of Ireland reflecting in particular on the changing state of the Gaeltacht.
"This talk will shed light on the changing geography of Irish speaking communities on the island of Ireland, exploring how the shift from rural to urban is impacting on the Gaeltacht, and assessing what impact globalisation and new technologies are likely to have on the future development of the language".
"The talk will also examine the role of sociolinguistics within the 'language planning' process asking how best to promote and develop the language in a rapidly changing world".
The Island Voices series is funded by Derry City and Strabane District Council's Good Relations Programme and delivered by Council's Language Services in partnership with Council's Heritage and Museum Services.
The series explore the languages, cultures and heritages of these islands with a particular emphasis on the Irish and Ulster-Scots traditions.
Pre-booking for the event is essential, admission is free and lunch will be provided.
Book your place now by contacting the Tower Museum on 028 71 372411 or e mailing tower@derrystrabane.com.
Eagrófar an léacht deireanach sa tsraith rathúil Island Voices ag Iarsmalann an Túir, Doire ar an Aoine 30 Samhain ag 1pm nuair a bheidh an Dr John Walsh, léachtóir sinsearach leis an Ghaeilge de chuid hOllscoil na hÉireann, Gaillimh i láthair le todhchaí na Gaeltachta a chur faoi chaibidil.
Is éard atá i gceist le Island Voices 2018 ná sraith léachtaí lóin atá saor in aisce don phobal. I mbliana tá an téama 'teorainneacha' á chíoradh ag na cainteoirí go mór mór ról na dteorainneacha inár dtuiscint ar ár gcomhoidhreacht.
Dúirt eagraí an imeachta, Pól Ó Frighil, Oifigeach Polasaí le Comhairle Chathair Dhoire agus Cheantar an tSratha Báin, go bpléifidh léacht an Dr John Walsh dar teideal 'Changing Spaces' le stádas na Gaeltachta agus lonnaíocht na bpobal Gaeilge ar fud fad oileán na hÉireann rud a athraíonn i dtólamh.
"Tabharfaidh an léacht seo léargas ar thíreolaíocht na nGaeltachtaí atá ag athrú i rith an ama, agus taiscéalfaidh sé cén tionchar a bheidh ag an chlaonadh i dtreo an domhandaithe agus cén ról a bheidh ag na nuatheicneolaíochtaí ar fhorbairt na teanga sa todhchaí".
"Déanfaidh an chaint ról na sochtheangeolaíochta sa phróiseas pleanála teanga a chíoradh agus fiosróidh sé cad é mar is fearr an Ghaeilge a chur chun cinn i ndomhan atá ag athrú go tapa".
Maoinítear clár Island Voices ag Clár Deachaidrimh Chomhairle Chathair Dhoire agus Cheantar an tSratha Báin agus eagraítear é ag Aonad Gaeilge na Comhairle i gcomhar le Seirbhísí Oidhreachta agus Iarsmalann na Comhairle.
Tá sé de chuspóir ag an tsraith na teangacha, cultúir agus comhoidhreacht na n-oileán seo a chíoradh le béim ar thraidisiúin na Gaeilge agus na hUltaise.
Ní mór áit a chur in áirithe. Saorchead isteach agus cuirfear lón ar fáil.
Cuir d'áit in áirithe trí theagmháil a dhéanamh le hIarsmalann an Túir ag 028 71 372411 nó cuir ríomhphost chuig tower@derrystrabane.com.
Críoch
Tags: