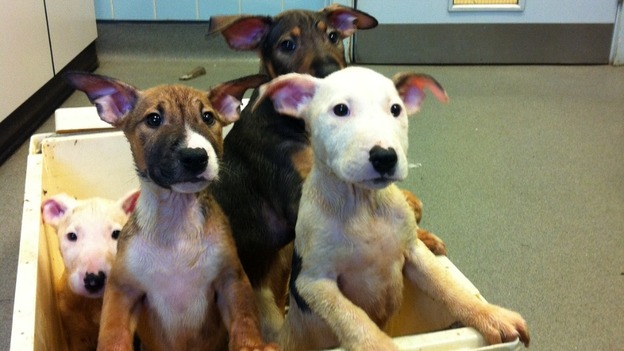 SINN Féin Councillor Caoimhe McKnight has called for serious consideration before deciding to get a dog/pup for Christmas.
Councillor McKnight said: "Over the last few weeks my office has been contacted by constituents with several issues involving dogs.
"These have ranged from dog fouling to dogs attacking and in some cases actually biting members of the public.
"Every year in the run up to Christmas many families consider getting a dog/puppy as the ideal Christmas gift.
"I would urge anyone, especially parents who are considering getting a dog for Christmas to give serious consideration to the long term implications.
"A pup doesn't stay puppy sized forever and as with any pet, dogs require a lot of attention, hard work and training not just over Christmas but for their entire lifetime.
"I speak from personal experience of the effort it takes and the care and attention that they need but I'm fortunate enough to have help.
"Once the novelty of Christmas wears off, rehoming centres here in the city and district are inundated with unwanted 'Christmas pets'.
"People need to be aware that pets are not as easily returnable or sold on Ebay as other unwanted gifts.
"So unless you are 100% committed to giving a pet a permanent home then don't purchase them as Christmas gifts.
"If you are serious about getting a dog for Christmas make sure you speak to a local vet or other pet owners to ensure that you are getting the right pet for you.
"And if you do get a dog please remember to clean up after if when out for walks!" added Cllr McKnight.
Tags: